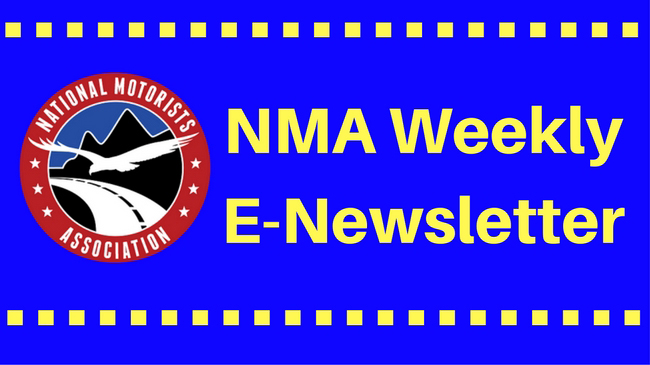 With the February 25, 2018 newsletter regarding the advent of digital driver's licenses, it is an appropriate time to provide an update on the implementation of the REAL ID Act of 2005.
Over the past 12 years, the NMA and other civil liberties organizations have lobbied against REAL ID which in effect would convert your state-issued driver's license into a national identification card. Our efforts were aided by several states which objected to the financial and logistical impact of overhauling their licensing systems.
Beginning on October 1, 2020 however, individuals must have compliant identification, such as a REAL ID driver's license, a valid U.S. passport or passport card, to board a federally regulated commercial flight or enter federal facilities that require ID. Until then, existing driver's licenses will be accepted for the boarding of domestic flights.
REAL ID compliance has 18 benchmark requirements, including a mandatory facial image capture which the state must retain, and a signed declaration by the license holder under penalty of perjury that the information presented is true and correct.
Compliant states currently offer REAL ID and non-REAL ID license options. As shown per the following sample licenses, a REAL ID driver's license has a five-point star within a gold circle at the upper right. A non-compliant license is prominently stamped with "Not For Federal Purposes."
To obtain a REAL ID license, the original or certified (not photocopied) documentation typically required consists of proof of name and date of birth, proof of social security number, and two proof s of permanent address. Each state's Department of Motor Vehicles will have the specific details.
The following states do not yet (at the time of this writing) meet REAL ID requirements; they have been given extensions until October 2018 to do so. States not on this list are already in compliance with the 2005 act, including the District of Columbia:
Alaska, Idaho, Illinois, Kentucky, Louisiana, Maine, Massachusetts, Minnesota, Missouri, Montana, New Hampshire, New Jersey, North Dakota, Oklahoma, Oregon, Pennsylvania, Rhode Island, South Carolina, Virginia, and Washington
The age we live in requires stepped-up national security. The U.S. driver's license, originally designed simply as certification of competence to operate a motorized vehicle, has unfortunately been appropriated as part of that larger purpose.