Outagamie County
Wisconsin Traffic Ticket Attorneys
---
Anderegg & Associates
http://www.anderegglaw.com
Area of Practice:
General Traffic Tickets, General Speeding Tickets.
We also handle the following violations:
Operating While Intoxicated (i.e., OWI, DWI, DUI, etc,)
Refusals
Chemical Test Challenges
Unlawful Stops
Safety Responsibility Hearings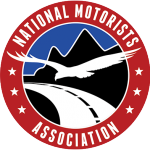 NMA MEMBER
Contact Us Today!
---
Areas of Representation in Wisconsin:
Brown County
Dane County
Dodge County
Fond Du Lac County
Kenosha County
Milwaukee County
Outagamie County
Ozaukee County
Racine County
Sheboygan County
Statewide
Walworth County
Washington County
Waukesha County
Winnebago County
---
Fees are negotiated between you and the attorney. NMA cannot guarantee that the lawyer you choose will meet your expectations.
---