The Wisconsin traffic attorneys listed on these pages specialize in Wisconsin traffic ticket defense, including representation against moving violations, Wisconsin speeding tickets, DUI/DWI charges, red light camera tickets, speed camera tickets, reckless driving charges, and suspended or revoked driver's licenses. Use the contact information provided with each listing to find the Wisconsin traffic ticket attorney best suited for your situation.
---
Fees are negotiated between you and the attorney. NMA cannot guarantee that the lawyer you choose will meet your expectations.
---
All Wisconsin Traffic Attorneys
---
Anderegg & Associates
http://www.anderegglaw.com
Area of Practice:
General Traffic Tickets, General Speeding Tickets.
We also handle the following violations:
Operating While Intoxicated (i.e., OWI, DWI, DUI, etc,)
Refusals
Chemical Test Challenges
Unlawful Stops
Safety Responsibility Hearings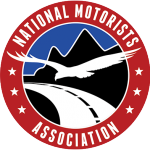 NMA MEMBER
Contact Us Today!
---
Areas of Representation in Wisconsin:
Brown County
Dane County
Dodge County
Fond Du Lac County
Kenosha County
Milwaukee County
Outagamie County
Ozaukee County
Racine County
Sheboygan County
Statewide
Walworth County
Washington County
Waukesha County
Winnebago County
---
The Ticket Clinic, A Law Firm
http://www.theticketclinic.com
Area of Practice:
General Traffic Tickets, General Speeding Tickets, Radar Tickets, Laser Tickets, VASCAR Tickets, DWI/DUI/OWI Tickets, Red Light Camera Tickets.
Don't Pay That Ticket!
Call The Ticket Clinic, A Law Firm at 1-800-CITATION!
The Ticket Clinic, Nationwide Traffic ticket defense, with local attorney affiliates across the country. We may be able to help you. Click on www.theticketclinic.com, or call 1-800-Citation for more information.
Additional contact: jessicawpb@theticketclinic.com
Corporate Headquarters: West Palm Beach, FL
Ted L Hollander, Managing Partner
Contact Us Today!
---
Areas of Representation in Wisconsin:
Dane County
Door County
Douglas County
Fond Du Lac
Grant County
Green Bay
Kenosha
Madison
Manitowoc
Milwaukee
Oshkosh
Racine
Sheboygan
Statewide
Wood County
---