The West Virginia traffic attorneys listed on these pages specialize in West Virginia traffic ticket defense, including representation against moving violations, West Virginia speeding tickets, DUI/DWI charges, red light camera tickets, speed camera tickets, reckless driving charges, and suspended or revoked driver's licenses. Use the contact information provided with each listing to find the West Virginia traffic ticket attorney best suited for your situation.
---
Fees are negotiated between you and the attorney. NMA cannot guarantee that the lawyer you choose will meet your expectations.
---
All West Virginia Traffic Attorneys
---
The Miley Legal Group
https://mileylegal.com/
Personal Injury Attorneys
The Miley Legal Group focuses on the needs of our clients, no matter how big or small the case. Our clients get to concentrate on healing from their injuries instead of worrying about what is going to happen next. The Miley Legal Group takes the tear out of the legal process and ensures that our client's legal rights are being protected.
Our Clarksburg personal injury lawyers are dedicated solely to personal injury cases such as: car accidents, tractor-trailer accidents, defective products and medical malpractice claims.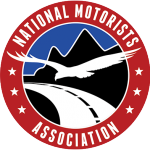 NMA MEMBER
Contact Us Today!
---
Areas of Representation in West-virginia:
Bridgeport
Brookhaven
Clarksburg
Granville
Harrison County
Monongalia County
Morgantown
---