Pacific County
Washington Traffic Ticket Attorneys
---
Donaldson & Knigge, LLC
http://www.SeattleTrafficLawyer.com
Got a traffic ticket? We can help!
Donaldson & Knigge, LLC provides aggressive, ethical, and personal representation in traffic infraction cases. Founded in 1993, we have over 20 years of experience defending individuals in the Puget Sound region and have helped thousands resolve their traffic infractions by getting their cases dismissed or amended to something that does not effect their driving record. Many people are unaware of the major ramifications associated with being issued a traffic or speeding ticket in the State of Washington – your driving record is marred, your insurance premiums may increase, and your driving license privileges may be revoked. At Donaldson & Knigge, LLC, we are dedicated to limiting your risk and preserving your rights. Our goal is to provide superior legal service and secure the best possible result for our clients!
Call us for a FREE consultation. We offer a flat rate of $295 for basic traffic infractions and represent clients throughout King County, Pierce County, Snohomish County, Skagit County, and much more. Please mention NMA to receive a $10 discount.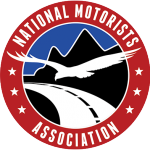 NMA MEMBER
Contact Us Today!
---
Areas of Representation in Washington:
Bellevue
Bellingham
Burien
Everett
Issaquah
Kent
King County
Kirkland
Kitsap County
Lynnwood
Mukilteo
Pacific County
Pierce County
Renton
Seattle
Shoreline
Snohomish County
Tacoma
Tukwila
Whatcom County
---
Fees are negotiated between you and the attorney. NMA cannot guarantee that the lawyer you choose will meet your expectations.
---