Mount Lake Terrace
Washington Traffic Ticket Attorneys
---
Jeannie P. Mucklestone P.S., Inc.
http://www.mucklestone.com
Defending Driving Offenses for lower insurance, clean record
Area of Practice:
Traffic Tickets, Speeding Tickets, Radar Tickets, Laser Tickets, DWI/DUI/ Tickets Reckless Driving, negligent driving
All traffic matters criminal and civil
Reckless driving
Driving while license suspended
DUI/ DWI
Accidents.
CDL Drivers
98% Success rate
All Credit cards accepted
Online payments options
Free Consultation 24hrs/7 days a week
26 Years Experience limiting her practice to just Traffic Tickets
Former Judge Pro Tem
"Bearing witness to your work ethic is a pleasure not commonly found these days" -Client
"Hiring Jeannie was the first time I ever felt good about hiring an attorney" - Client
"Drivers fighting tickets and winning" Front page The Seattle Times, June 1, 2006
"I would be in jail without her." -Client
Guaranteed Success. Over 26 years limiting my practice to just traffic matters.
Top Washington Lawyer. Outstanding ratings and Reviews.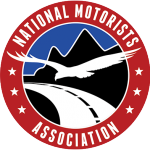 NMA MEMBER
Contact Us Today!
---
Areas of Representation in Washington:
Bellevue
Bellingham
Burien
Clark County
Des Moines
Edmonds
Everett
Federal Way
Grant County
Island County
Issaquah
Jefferson County
Kent
King County
Kirkland
Kitsap County
Kittitas County
Lewis County
Lynnwood
Mount Lake Terrace
Mount Vernon
Mukilteo
Oak Harbor
Pierce County
Port Townsend
Redmond
Renton
Seatac
Seattle
Shoreline
Skagit County
Snohomish County
Statewide
Tacoma
Thurston County
Western Washington
Whatcom County
---
Fees are negotiated between you and the attorney. NMA cannot guarantee that the lawyer you choose will meet your expectations.
---