Prince William
Virginia Traffic Ticket Attorneys
---
Andrew Lindsey, Attorney at Law
http://www.recklessdrivinglawyer.net
Don't face traffic charges alone, contact our team today.
With many years of experience across an array of different jurisdictions in Virginia, the reckless driving lawyers at our firm are available to help you minimize the harm of a reckless driving charge. Reckless driving is considered a criminal misdemeanor, and as a result it is important you consult with experienced legal counsel to discuss your case. Call today or click here to learn more about your charges, and what our reckless driving lawyers in Virginia can do for your case.
Reckless driving offenses in Virginia include:
Reckless Driving By Speed
Passing a School Bus
Faulty Brakes
Passing on a Curve
Failing to Signal
Due to the fact that a reckless driving conviction will stay on your driving record for 11 years and your criminal record forever, it is important you seek experienced legal counsel as soon as you are charged. Call (888)-415-8090 today to schedule your free consultation and discuss the legal possibilities for your case with a member of our experienced legal team.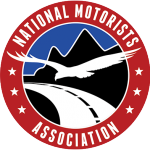 NMA MEMBER
Contact Us Today!
---
Areas of Representation in Virginia:
Abingdon
Alexandria
Alleghany
Amelia County
Appomattox
Arlington
Ashburn
Augusta County
Bath County
Bedford
Blacksburg
Bland
Boydton
Bristol
Brunswick
Burke
Calvert
Campbell
Caroline
Cecil County
Chantilly
Charlotte
Charlottesville
Chesapeake
Chesterfield
City of Colonial Heights
City of Hopewell
City of Petersburg
City of Richmond
Colonial Heights
Covington
Craig
Culpeper
Culpeper County
Dale City
Dinwiddie
Dumfries
Emporia
Fairfax
Fairfax County
Falls Church
Farmville
Fauquier County
Frederick County
Fredericksburg
Front Royal
Giles
Goochland
Great Falls
Greensville
Halifax
Hampton
Hampton Roads
Hanover
Harrisonburg
Haymarket
Henrico
Henrico County
Herndon
Highland County
Hopewell
James City
Lawrenceville
Leesburg
Lexington
Loudoun
Loudoun County
Manassas
Mecklenburg
Montgomery County
New Kent County
Norfolk
Northhampton
Nottoway County
Occoquan
Petersburg
Portsmouth
Potomac Falls
Powhatan
Prince George
Prince George's
Prince William
Prince William County
Pulaski County
Quantico
Radford
Reston
Richmond
Roanoke
Rockbridge
Rockingham
Russell County
Salem
Shenandoah
South Hill
Spotsylvania
Springfield
Stafford
Staunton
Suffolk
Sussex
Tidewater
Vienna
Virginia
Virginia Beach
Warren
Warrenton
Washington County
Waynesboro
Williamsburg
Winchester
Woodbridge
Worcester County
Wythe County
York
York County
Yorktown
---
Thomas Soldan Attorney at Law
http://virginialawfirm.net
Speeding or traffic ticket? We can fight for your rights.
Testimonials:
"...Mr. Soldan was professional and courteous and assisted me in preparing for the case. Upon the date of the case Mr. Soldan represented me with great zeal and professionalism and the results of the case were better than I could have ever hoped for..."
-Speeding Ticket Client
"...He was always reachable via email or phone and took the time to help and guide me through the ordeal..."
-Andy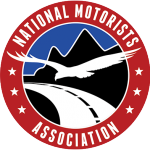 NMA MEMBER
Contact Us Today!
---
Areas of Representation in Virginia:
Alexandria
Arlington
Chantilly
Dale City
Fairfax
Hampton Roads
Haymarket
Leesburg
Loudoun
Manassas
Mecklenburg
Prince William
Quantico
Richmond
South Hill
Spotsylvania
Springfield
Stafford
Virginia
Virginia Beach
Woodbridge
---
Kiara Swinton, Attorney At Law
https://www.virginia-criminallawyer.com/leesburg-criminal-lawyer/
Kiara Swinton is a valued member of the firm's Northern Virginia legal team. Kiara graduated with distinction from the University of Virginia. Kiara then went on to graduate magna cum laude from Michigan State University College of Law where she focused in litigation.
Legal Experience
After law school, Kiara acquired valuable experience as a criminal defense attorney with the Law Offices of Lavonda N. Graham-Williams, PLLC. Kiara zealously advocated for her clients daily litigating cases ranging from speeding infractions to higher level felonies in courts throughout Northern Virginia. Her clients praise not only her work and the outcomes she was able to achieve for them, be it dismissals or reductions of their charges, but also her ability to make them feel comfortable and cared for through such a difficult time. In addition to trials, Kiara has had much success in negotiating agreements with prosecutors that are in the best interests of her clients as she is sure to keep her clients' interests at the forefront. This commitment to her clients is proven through her never receiving less than a 5-out-of-5 star rating from a retained client.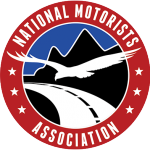 NMA MEMBER
Contact Us Today!
---
Areas of Representation in Virginia:
Alexandria
Annandale
Arlington
Brunswick
Caroline
Chantilly
Chesterfield
Culpeper
Falls Church
Fauquier
Fredericksburg
Greensville
Hampton Roads
Hanover
Henrico
Herndon
Leesburg
Loudoun
Lunenburg
Manassas
Mecklenburg
New Kent
Newport News
Norfolk
Portsmouth
Prince William
Reston
Richmond
Spotsylvania
Springfield
Stafford
Tidewater
Vienna
Virginia Beach
Warrenton
Woodbridge
---
Fees are negotiated between you and the attorney. NMA cannot guarantee that the lawyer you choose will meet your expectations.
---