New Kent
Virginia Traffic Ticket Attorneys
---
Kiara Swinton, Attorney At Law
https://www.virginia-criminallawyer.com/leesburg-criminal-lawyer/
Kiara Swinton is a valued member of the firm's Northern Virginia legal team. Kiara graduated with distinction from the University of Virginia. Kiara then went on to graduate magna cum laude from Michigan State University College of Law where she focused in litigation.
Legal Experience
After law school, Kiara acquired valuable experience as a criminal defense attorney with the Law Offices of Lavonda N. Graham-Williams, PLLC. Kiara zealously advocated for her clients daily litigating cases ranging from speeding infractions to higher level felonies in courts throughout Northern Virginia. Her clients praise not only her work and the outcomes she was able to achieve for them, be it dismissals or reductions of their charges, but also her ability to make them feel comfortable and cared for through such a difficult time. In addition to trials, Kiara has had much success in negotiating agreements with prosecutors that are in the best interests of her clients as she is sure to keep her clients' interests at the forefront. This commitment to her clients is proven through her never receiving less than a 5-out-of-5 star rating from a retained client.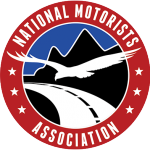 NMA MEMBER
Contact Us Today!
---
Areas of Representation in Virginia:
Alexandria
Annandale
Arlington
Brunswick
Caroline
Chantilly
Chesterfield
Culpeper
Falls Church
Fauquier
Fredericksburg
Greensville
Hampton Roads
Hanover
Henrico
Herndon
Leesburg
Loudoun
Lunenburg
Manassas
Mecklenburg
New Kent
Newport News
Norfolk
Portsmouth
Prince William
Reston
Richmond
Spotsylvania
Springfield
Stafford
Tidewater
Vienna
Virginia Beach
Warrenton
Woodbridge
---
Leavitt & Martin, PLLC
http://www.virginiarecklesslawyer.com
Virginia traffic attorney focusing on Reckless Driving, Speeding, Driving While Suspended, and DUI offenses as well as other traffic offenses. My fees are very reasonable and I offer a free consultation where I will honestly advise you as to what to expect. When you call you will speak to me directly and not a paralegal or secretary.
Real client testimonial:
"I just wanted to say thank you for your help in this matter. It was well worth the money to have the charges reduced to a non-moving violation. Thanks again. Hopefully I won't need your assistance in the future, but will keep your name and number handy. I will happily pass it on to anyone I know that may need it in the future. Have a great day and thanks once again." - Ronald P.
Contact Us Today!
---
Areas of Representation in Virginia:
Amelia
Amelia County
Brunswick
Brunswick County
Chesterfield
Chesterfield County
City of Colonial Heights
City of Hopewell
City of Petersburg
City of Richmond
Colonial Heights
Dinwiddie
Dinwiddie County
Emporia
Greensville County
Hanover
Hanover County
Henrico
Henrico County
Hopewell
Lawrenceville
Mecklenburg
Mecklenburg County
New Kent
New Kent County
Nottoway County
Petersburg
Powhatan
Powhatan County
Prince George
Richmond
South Hll
Statewide
Sussex
Sussex County
Virginia
---
Joseph McGrath
http://www.vatrafficcourtlawyer.com
Area of Practice:
General Traffic Tickets, General Speeding Tickets, Radar Tickets, Laser Tickets, VASCAR Tickets, DWI/DUI/OWI Tickets, Red Light Camera Tickets.
We also specialize in:
Reckless driving
Driving on a suspended license
Habitual offender
License restoration
Contact Us Today!
---
Areas of Representation in Virginia:
Amelia
Caroline
Chesterfield
Goochland
Hanover
Henrico
New Kent
Petersburg
Powhatan
Prince George
Richmond
---
Fees are negotiated between you and the attorney. NMA cannot guarantee that the lawyer you choose will meet your expectations.
---