Fauquier
Virginia Traffic Ticket Attorneys
---
Kiara Swinton, Attorney At Law
https://www.virginia-criminallawyer.com/leesburg-criminal-lawyer/
Kiara Swinton is a valued member of the firm's Northern Virginia legal team. Kiara graduated with distinction from the University of Virginia. Kiara then went on to graduate magna cum laude from Michigan State University College of Law where she focused in litigation.
Legal Experience
After law school, Kiara acquired valuable experience as a criminal defense attorney with the Law Offices of Lavonda N. Graham-Williams, PLLC. Kiara zealously advocated for her clients daily litigating cases ranging from speeding infractions to higher level felonies in courts throughout Northern Virginia. Her clients praise not only her work and the outcomes she was able to achieve for them, be it dismissals or reductions of their charges, but also her ability to make them feel comfortable and cared for through such a difficult time. In addition to trials, Kiara has had much success in negotiating agreements with prosecutors that are in the best interests of her clients as she is sure to keep her clients' interests at the forefront. This commitment to her clients is proven through her never receiving less than a 5-out-of-5 star rating from a retained client.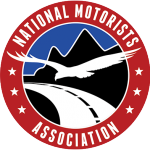 NMA MEMBER
Contact Us Today!
---
Areas of Representation in Virginia:
Alexandria
Annandale
Arlington
Brunswick
Caroline
Chantilly
Chesterfield
Culpeper
Falls Church
Fauquier
Fredericksburg
Greensville
Hampton Roads
Hanover
Henrico
Herndon
Leesburg
Loudoun
Lunenburg
Manassas
Mecklenburg
New Kent
Newport News
Norfolk
Portsmouth
Prince William
Reston
Richmond
Spotsylvania
Springfield
Stafford
Tidewater
Vienna
Virginia Beach
Warrenton
Woodbridge
---
Price Benowitz LLP
https://pricebenowitz.com/virginia-injury/
The motorist injury attorneys at Price Benowitz LLP have focused their careers on fighting for those injured by acts of negligence in the District of Columbia, Maryland, and Virginia. This includes cases involving a wide range of motor vehicle accidents including car accidents, truck accidents, bus accidents, train accidents, pedestrian accidents, and more. Additionally the Price Benowitz LLP injury team works on a contingency fee basis meaning you will not be charged until your settlement is received.
Call today to discuss your case and learn more about the filing a claim in your jurisdiction.
Types of cases include:
Virginia Accidents
Maryland Accidents
DC Accidents
Virginia Truck Accidents
Maryland Truck Accidents
DC Truck Accidents
If you have been involved in a motor vehicle accident of any kind in Maryland, Virginia, or DC, it is important you seek out an experienced motorist injury lawyer who can guide you through the complicated and oftentimes intimidating process of filing a claim. Call today to schedule a free consultation and discuss your case, or to learn what an injury lawyer in DC, Maryland, or Virginia can do for you.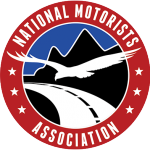 NMA MEMBER
Contact Us Today!
---
Areas of Representation in Virginia:
Adams Morgan
Alexandria
Allegany County
Amelia
Annapolis
Anne Arundel
Appomatax
Arlington
Ashburn
Augusta
Baltimore
Baltimore City
Baltimore County
Bedford
Bethesda
Bland County
Botetourt
Bristol
Brunswick
Burke
Calvert County
Capital Heights
Capital Hill
Caroline
Caroline County
Carroll County
Cecil County
Chantilly
Charles County
Chesapeake
Chesterfield
City of Richmond
College Park
Colonial Heights
Columbia
Columbia Heights
Culpeper
Dorchester County
Dumfries
Dupont Circle
Eastern Market
Ellicott City
Fairfax
Fauquier
Franklin
Frederick County
Fredericksburg
Garrett County
Georgetown
Giles County
Great Falls
Hampton
Hanover
Harford
Harford County
Haymarket
Henrico
Herndon
Hopewell
Howard County
Hyattsville
James
Kent County
Leesburg
Lexington
Logan Circle
Loudoun County
Lynchburg
Maryland
Montgomery County
Newport News
Norfolk
Northeast DC
Northwest DC
Occoquan
Ocean City
Penn Quarter
Powhatan
Prince George
Prince George's County
Prince William County
Quantico
Queen Anne's County
Radford
Rockville
Salem
Salisbury
Shaw
Silver Spring
Somerset County
Southeast DC
Southwest DC
Spotsylvania
St. Mary's County
Stafford
Sussex County
Warrenton
Washington County
Washington DC
Wicomico
Worcester
York County
---
Karin Riley Porter Attorney at Law
http://www.virginia-criminallawyer.com
Former VA Prosecutor experienced in traffic cases. Call 24/7
Testimonials:
"...Karin was able to get my Reckless Driving charge reduced to a simple speeding violation with only a small fee. I would definitely recommend Karin to other potential clients looking for a Reckless Driving lawyer..."
-Whitney
"...Karin was regularly in contact with me as she worked through the specifics of my defense. Throughout the process I was informed and up to date at every point until the ultimate dismissal.."
-Past Client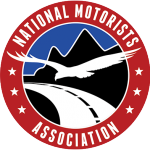 NMA MEMBER
Contact Us Today!
---
Areas of Representation in Virginia:
Alexandria
Alexandria County
Alleghany
Alleghany County
Amelia
Amelia County
Appomatax
Arlington
Arlington County
Ashburn
Augusta
Bath County
Blacksburg
Bland
Bland County
Brunswick
Buchanan County
Burke
Chesapeake
Chesterfield
Chesterfield County
Culpeper County
Dinwiddie
Fairfax
Falls Church
Fauquier
Great Falls
Greensville
Hampton
Hanover
Hanover County
Henrico
Hopewell
Leesburg
Leesburg City
Loudoun County
Manassas
Mecklenburg
Newport News
Norfolk
Northampton
Portsmouth
Prince William County
Richmond
South Hill
Spotsylvania
Suffolk
Sussex
Tidewater
Virginia
Virginia Beach
Warren
Warrenton
Williamsburg
Woodbridge
York
---
Fees are negotiated between you and the attorney. NMA cannot guarantee that the lawyer you choose will meet your expectations.
---