Eastern Shore
Virginia Traffic Ticket Attorneys
---
Cooper Hurley Injury Lawyers
https://www.cooperhurley.com/
PERSONAL INJURY LAWYER
Personal injury is a term that covers many areas of the law and applies to many different types of injuries. If you were injured in an accident that was caused by the actions of another, you have rights.
When you are hurt because of another person's negligence in Virginia Beach or Norfolk, our personal injury lawyers will fight for you. We help people throughout Hampton Roads get justice for their injuries. We have meeting locations in Virginia Beach, Norfolk, Newport News, Portsmouth, Hampton, Suffolk, Chesapeake, and the Eastern Shore. We would fight tirelessly to get you the compensation you need to recover financially and physically. If you are wondering what to do after a serious personal injury, speak to Cooper Hurley Injury Lawyers as soon as possible. Our Virginia Beach and Norfolk personal injury lawyers want to help.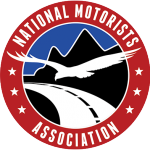 NMA MEMBER
Contact Us Today!
---
Areas of Representation in Virginia:
Chesapeake
Eastern Shore
Hampton
Newport News
Norfolk
Portsmouth
Suffolk
Virginia Beach
---
Fees are negotiated between you and the attorney. NMA cannot guarantee that the lawyer you choose will meet your expectations.
---