Dinwiddie County
Virginia Traffic Ticket Attorneys
---
Leavitt & Martin, PLLC
http://www.virginiarecklesslawyer.com
Virginia traffic attorney focusing on Reckless Driving, Speeding, Driving While Suspended, and DUI offenses as well as other traffic offenses. My fees are very reasonable and I offer a free consultation where I will honestly advise you as to what to expect. When you call you will speak to me directly and not a paralegal or secretary.
Real client testimonial:
"I just wanted to say thank you for your help in this matter. It was well worth the money to have the charges reduced to a non-moving violation. Thanks again. Hopefully I won't need your assistance in the future, but will keep your name and number handy. I will happily pass it on to anyone I know that may need it in the future. Have a great day and thanks once again." - Ronald P.
Contact Us Today!
---
Areas of Representation in Virginia:
Amelia
Amelia County
Brunswick
Brunswick County
Chesterfield
Chesterfield County
City of Colonial Heights
City of Hopewell
City of Petersburg
City of Richmond
Colonial Heights
Dinwiddie
Dinwiddie County
Emporia
Greensville County
Hanover
Hanover County
Henrico
Henrico County
Hopewell
Lawrenceville
Mecklenburg
Mecklenburg County
New Kent
New Kent County
Nottoway County
Petersburg
Powhatan
Powhatan County
Prince George
Richmond
South Hll
Statewide
Sussex
Sussex County
Virginia
---
Steve Duckett Attorney at Law
http://www.virginiacriminallaws.com
Experienced, Local counsel. Call VA lawyer Steve Duckett.
Virginia Criminal Attorney Steve Duckett has devoted his career to protecting the rights of citizens who've been accused of crimes. Duckett focuses his practice on criminal and DUI charges, personal injury cases, and federal criminal defense. Through the course of his career, Duckett has represented everyone from professional athletes to congressional staff members, and takes pride in having strong attorney-client relationships.
Steve Duckett handles a wide variety of criminal cases including:
Assault and Domestic Violence
Driving Under the Influence (DUI)
Homicide
Drug Possession and Distribution
Federal Crimes
"We met with Steve and immediately felt like we were in good hands. He asked us excellent questions and provided us with complete and honest information. We feel very lucky that we found Steve, and would recommend him without reservation."
-Linda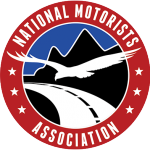 NMA MEMBER
Contact Us Today!
---
Areas of Representation in Virginia:
Abingdon
Alexandria
Allegheny
Amherst
Appomattox
Arlington
Ashburn
Bedford
Bedford County
Brunswick County
Caroline County
Culpepper
Dale City
Dinwiddie
Dinwiddie County
Dumfries
Fairfax
Fairfax County
Falls Church
Farmville
Fauquier County
Frederick
Goochland
Great Falls
Greensville
Hampton
Hampton Roads
Hanover
Haymarket
Herndon
Leesburg
Loudoun County
Manassas
Newport News
Occoquan
Powhatan
Prince George's County
Prince William County
Quantico
Smyth County
South Hill
Spotsylvania
Stafford
Suffolk
Sussex
Sussex County
Vienna
Virginia Beach
Warrenton
Williamsburg
---
Fees are negotiated between you and the attorney. NMA cannot guarantee that the lawyer you choose will meet your expectations.
---