Christiansburg
Virginia Traffic Ticket Attorneys
---
Ferris & Eakin, PC
http://www.roanokevirginialaw.com
In Virginia, Reckless Driving Charges Are Serious Business
• Reckless Driving By Speed • Passing a School Bus
• Faulty Brakes • Passing on a Curve • Failing to Signal
A reckless driving conviction may stay on your driving record for 11 years and your criminal record forever.
Ray Ferris has over 30 years of experience of representing clients for Reckless Driving. Call (540) 345-1000 or email for free case evaluation.
Contact Us Today!
---
Areas of Representation in Virginia:
Bedford County
Botetourt County/Fincastle
Christiansburg
Montgomery County
Roanoke
Roanoke County
Salem
---
AJS Law
http://www.ajslawvirginia.com
We have the expertise and experience to advise you of what you can expect to face and what you can do to minimize the impact of traffic tickets for moving violations or for more serious charges.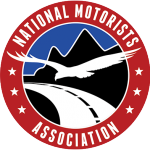 NMA MEMBER
Contact Us Today!
---
Areas of Representation in Virginia:
Bland County
Christiansburg
Giles County
Pulaski County
Radford City
Smyth County
Wythe County
---
Fees are negotiated between you and the attorney. NMA cannot guarantee that the lawyer you choose will meet your expectations.
---