Carroll County
Virginia Traffic Ticket Attorneys
---
The Ticket Clinic, A Law Firm
http://www.theticketclinic.com
Area of Practice:
General Traffic Tickets, General Speeding Tickets, Radar Tickets, Laser Tickets, VASCAR Tickets, DWI/DUI/OWI Tickets, Red Light Camera Tickets.
Don't Pay That Ticket!
Call The Ticket Clinic, A Law Firm at 1-800-CITATION!
The Ticket Clinic, Nationwide Traffic ticket defense, with local attorney affiliates across the country. We may be able to help you. Click on www.theticketclinic.com, or call 1-800-Citation for more information.
Additional contact: jessicawpb@theticketclinic.com
Corporate Headquarters: West Palm Beach, FL
Ted L Hollander, Managing Partner
The Ticket Clinic, a law firm was established in 1987. We have handled thousands of traffic ticket cases throughout the United States, with our affiliate attorneys. But don't take our work for it, here's what some of our client have to say:
Client Testimonials:
"They beat my speeding tickets, they beat my red light tickets, they beat my friend's reckless driving tickets" - Marty W.
"I live in N.Y. and just got the letter in the mail, all dismissed, no court costs, no points...Wow! The best service ever." - Christopher B.
"I want to thank you...for getting my license back. I thought I'd have to wait for 5 years before that day came. It means so much to me. Outstanding job!" - Rachel M.
"This is the second time I've used your firm and in both cases success! You now have a walking billboard in the Tampa Bay area for The Ticket Clinic. Thank you! You folks are unbelievable!" - Donald D.
"Thanks Ticket Clinic for getting my case dismissed. You guys rock!" - Heidi W.
Contact Us Today!
---
Areas of Representation in Virginia:
Alexandria
Arlington
Blacksburg
Carroll County
Charlottesville
Greensville County
Henrico County
Newport News
Norfolk
Richmond
Roanoke
Smyth County
Statewide
Sussex County
Virginia Beach
---
Price Benowitz LLP
https://pricebenowitz.com/virginia-injury/
The motorist injury attorneys at Price Benowitz LLP have focused their careers on fighting for those injured by acts of negligence in the District of Columbia, Maryland, and Virginia. This includes cases involving a wide range of motor vehicle accidents including car accidents, truck accidents, bus accidents, train accidents, pedestrian accidents, and more. Additionally the Price Benowitz LLP injury team works on a contingency fee basis meaning you will not be charged until your settlement is received.
Call today to discuss your case and learn more about the filing a claim in your jurisdiction.
Types of cases include:
Virginia Accidents
Maryland Accidents
DC Accidents
Virginia Truck Accidents
Maryland Truck Accidents
DC Truck Accidents
If you have been involved in a motor vehicle accident of any kind in Maryland, Virginia, or DC, it is important you seek out an experienced motorist injury lawyer who can guide you through the complicated and oftentimes intimidating process of filing a claim. Call today to schedule a free consultation and discuss your case, or to learn what an injury lawyer in DC, Maryland, or Virginia can do for you.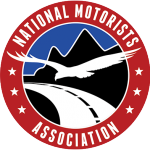 NMA MEMBER
Contact Us Today!
---
Areas of Representation in Virginia:
Adams Morgan
Alexandria
Allegany County
Amelia
Annapolis
Anne Arundel
Appomatax
Arlington
Ashburn
Augusta
Baltimore
Baltimore City
Baltimore County
Bedford
Bethesda
Bland County
Botetourt
Bristol
Brunswick
Burke
Calvert County
Capital Heights
Capital Hill
Caroline
Caroline County
Carroll County
Cecil County
Chantilly
Charles County
Chesapeake
Chesterfield
City of Richmond
College Park
Colonial Heights
Columbia
Columbia Heights
Culpeper
Dorchester County
Dumfries
Dupont Circle
Eastern Market
Ellicott City
Fairfax
Fauquier
Franklin
Frederick County
Fredericksburg
Garrett County
Georgetown
Giles County
Great Falls
Hampton
Hanover
Harford
Harford County
Haymarket
Henrico
Herndon
Hopewell
Howard County
Hyattsville
James
Kent County
Leesburg
Lexington
Logan Circle
Loudoun County
Lynchburg
Maryland
Montgomery County
Newport News
Norfolk
Northeast DC
Northwest DC
Occoquan
Ocean City
Penn Quarter
Powhatan
Prince George
Prince George's County
Prince William County
Quantico
Queen Anne's County
Radford
Rockville
Salem
Salisbury
Shaw
Silver Spring
Somerset County
Southeast DC
Southwest DC
Spotsylvania
St. Mary's County
Stafford
Sussex County
Warrenton
Washington County
Washington DC
Wicomico
Worcester
York County
---
Galumbeck Kegley
http://www.kegleylaw.com
Area of Practice:
General Traffic Tickets, General Speeding Tickets, Radar Tickets, Laser Tickets, VASCAR Tickets, DWI/DUI/OWI Tickets.
We also specialize in:
Habitual Offender
Driving on a suspended license
Reckless Driving
Contact Us Today!
---
Areas of Representation in Virginia:
Blacksburg
Bland County
Carroll County
Giles County
Montgomery County
Pulaski County
Radford
Smyth County
Wythe County
Wytheville
---
Fees are negotiated between you and the attorney. NMA cannot guarantee that the lawyer you choose will meet your expectations.
---