Grand Prairie
Texas Traffic Ticket Attorneys
---
Winocour Law
https://www.winocourlaw.com/
Traffic ticket representation in the Dallas-Fort Worth area – serving the Metroplex and contiguous counties.
The firm's rates start at $30.00 for Dallas municipal citations not in warrant; $90.00 if the court appearance date has already passed. Traffic tickets dismissed, attorney bonds posted and warrants lifted. Most tickets deferred, with reduced fines and costs, as well as short deferral periods. Payment plans and discounts available.
Process is almost entirely online; no office visit or court appearance necessary in 99% of cases.
CALL 214-575-6060 TO HIRE US NOW!
We'll notice the court of our representation, lift any warrants you might have, set your case on the attorney docket, and negotiate a dismissal where possible, or secure a deferral on advantageous terms.
You won't need to come to our office - we can do everything over the telephone or online. In nearly all cases you will not need to make a court appearance.
Contact Us Today!
---
Areas of Representation in Texas:
Arlington
Carrollton
Dallas
Garland
Grand Prairie
Irving
Lewisville
Mesquite
Plano
Richardson
Wilmer
---
Aulsbrook Law Firm
https://thetexaslawdog.com/
Fort Worth Personal Injury Lawyer
If you have been injured due to the negligence of another, such as a car accident, or truck accident, you need a seasoned Fort Worth attorney fighting for your rights. Contact the Aulsbrook Law Firm to get in touch with a compassionate, experienced personal injury attorney right away.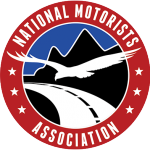 NMA MEMBER
Contact Us Today!
---
Areas of Representation in Texas:
Arlington
Dallas County
Forest Hill
Fort Worth
Grand Prairie
Irving
Lake Worth
Saginaw
Tarrant County
---
Fees are negotiated between you and the attorney. NMA cannot guarantee that the lawyer you choose will meet your expectations.
---