Allen
Texas Traffic Ticket Attorneys
---
The McCraw Law Group
http://www.mccrawlawgroup.com/
A seasoned McKinney car accident lawyer at The McCraw Law Group is able to assist you immediately to help in your recovery. With years of experience representing Texas personal injury and insurance claims, our firm is able to take compelling legal action on your behalf when dealing with auto insurance companies. En Español.
I was very impressed with my experience with McCraw law group. Everyone was very nice, professional, and treated us with respect. I would definitely recommend choosing McCraw Law Group to anyone who needs an accident attorney.
by: Tracy Hill (4/19/2018)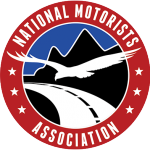 NMA MEMBER
Contact Us Today!
---
Areas of Representation in Texas:
Allen
Anna
Blue Ridge
Celina
Denton
Fairview
Farmersville
Frisco
Lucas
Melissa
Murphy
New Hope
Parker
Plano
Princeton
Sherman
Weston
---
Underwood Law Office
http://underwoodlawoffice.com
Underwood Law Office proudly helps people in their most desperate times. We are dedicated to obtaining justice for the injured, the forgotten, the voiceless and the defenseless. Our lawyers are committed to the jury system. It is the most effective method of ensuring that the powerless receive justice from the powerful. Our clients should expect comfort, counsel, competence and communication during our representation. Call 972.535.6377, today.
Contact Us Today!
---
Areas of Representation in Texas:
Allen
Frisco
McKinney
Plano
---
Fees are negotiated between you and the attorney. NMA cannot guarantee that the lawyer you choose will meet your expectations.
---