York
South Carolina Traffic Ticket Attorneys
---
Schiller and Hamilton Law Firm
https://schillerhamilton.com/
PERSONAL INJURY LAWYERS IN SOUTH CAROLINA
For more than two decades, our dedicated and compassionate attorneys have been building the Schiller & Hamilton family. Every client we help becomes part of that family, as we stand by their side during what may be their darkest hour. We are here to listen. We are here to take the pressure off. Most of all, we are here to fight.
Our skilled legal team provides strategic solutions to a wide variety of complex legal problems. We are focused on identifying every potential source of compensation after a serious accident, and we pride ourselves on always putting our clients' needs first.
When you contact Schiller & Hamilton, you will meet directly with an attorney, not a paralegal or an assistant. We will take the time to answer any questions you have, and we are available to talk anytime, including nights and weekends. Get the help you need now.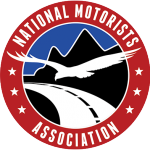 NMA MEMBER
Contact Us Today!
---
Areas of Representation in South-carolina:
Beaufort
Beaufort County
Bluffton
Lancaster
Lancaster County
Rock Hill
York
York County
---
Fees are negotiated between you and the attorney. NMA cannot guarantee that the lawyer you choose will meet your expectations.
---