Beaufort
South Carolina Traffic Ticket Attorneys
---
Christmas Injury Lawyers
https://christmasinjurylawyers.com/
When you or a family member has been in a serious accident in Charleston, your life can change forever. You may not know what to do about growing medical expenses, lost income, or whether you should file a lawsuit against the responsible party. You also may be unsure about your future – physically, emotionally, and financially. Since the end of the last century, the Charleston personal injury lawyers at Howell & Christmas have been dedicated to protecting the rights of the injured and their families. We have more than 40 years of combined legal experience and represent accident victims and injured workers in all types of personal injury cases. Our Charleston accident attorneys also represent many clients that were injured in Charleston or throughout South Carolina, but who live elsewhere throughout the United States.
AUTO ACCIDENTS
WORKERS' COMPENSATION
PERSONAL INJURY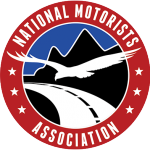 NMA MEMBER
Contact Us Today!
---
Areas of Representation in South-carolina:
Aiken
Allendale
Anderson
Awendaw
Beaufort
Bowman
Charleston
Columbia
Conway
Cross
Daniel Island
Darlington
Easley
Edisto
Florence
Folly Beach
Gaffney
Garden City
Georgetown
Goose Creek
Greenville
Greer
Hampton
Hanahan
Hilton Head
Holly Hill
Hollywood
Isle Of Palms
James Island
Johns Island
Kingstree
Ladson
Lake City
Laurens
Lowcountry
Manning
Mauldin
McClellanville
Moncks Corner
Mount Pleasant
Myrtle Beach
North Charleston
Orangeburg
Ridgeville
Rock Hill
Savannah
Seneca
Simpsonville
Socatee
St. George
St. Matthews
St. Stephen
Summerville
Sumter
Walterboro
---
Christopher J. Geier,
Attorney at Law, LLC
http://www.geierlaw.com
Traffic Ticket, DUI and Criminal Lawyer located in Beaufort, SC. Serving Ridgeland, Yemassee, Hardeeville, Beaufort, Bluffton, Hilton Head and Okatie, South Carolina. Veteran owned and operated. Free consultations.
Contact Us Today!
---
Areas of Representation in South-carolina:
Beaufort
Bluffton
Hardeeville
Hilton Head
Okatie
Ridgeland
Yemassee
---
Schiller and Hamilton Law Firm
https://schillerhamilton.com/
PERSONAL INJURY LAWYERS IN SOUTH CAROLINA
For more than two decades, our dedicated and compassionate attorneys have been building the Schiller & Hamilton family. Every client we help becomes part of that family, as we stand by their side during what may be their darkest hour. We are here to listen. We are here to take the pressure off. Most of all, we are here to fight.
Our skilled legal team provides strategic solutions to a wide variety of complex legal problems. We are focused on identifying every potential source of compensation after a serious accident, and we pride ourselves on always putting our clients' needs first.
When you contact Schiller & Hamilton, you will meet directly with an attorney, not a paralegal or an assistant. We will take the time to answer any questions you have, and we are available to talk anytime, including nights and weekends. Get the help you need now.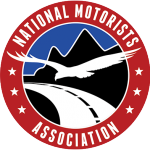 NMA MEMBER
Contact Us Today!
---
Areas of Representation in South-carolina:
Beaufort
Beaufort County
Bluffton
Lancaster
Lancaster County
Rock Hill
York
York County
---
Fees are negotiated between you and the attorney. NMA cannot guarantee that the lawyer you choose will meet your expectations.
---