The South Carolina traffic attorneys listed on these pages specialize in South Carolina traffic ticket defense, including representation against moving violations, South Carolina speeding tickets, DUI/DWI charges, red light camera tickets, speed camera tickets, reckless driving charges, and suspended or revoked driver's licenses. Use the contact information provided with each listing to find the South Carolina traffic ticket attorney best suited for your situation.
---
Fees are negotiated between you and the attorney. NMA cannot guarantee that the lawyer you choose will meet your expectations.
---
All South Carolina Traffic Attorneys
---
Rosen Hagood
http://www.rrhlawfirm.com/
The team of personal injury attorneys at Rosen Hagood has handled a number of car accident and trucking accident cases involving a variety of injuries–from serious burns and brain injuries to paralysis and wrongful death. The firm handles complex and catastrophic injuries with compassion, dedication, and a methodical approach. Partnering with respected experts such as accident reconstructionists, doctors, and financial professionals, the firm works unceasingly to build strong cases for their clients in order to achieve justice.
Rosen Hagood handle many different types of personal injury cases, including:
Car accidents
Truck accidents
Motorcycle accidents
Construction law & litigation
Contact Us Today!
---
Areas of Representation in South-carolina:
Charleston
South Carolina
---
Lord Law Firm, LLC
http://www.sctraffictickets.com
Pulled Over in South Carolina? South Carolina Traffic Ticket Defense Attorney. I am attorney Ray Lord, former prosecutor and police officer, and I am usually able to get charges reduced or dismissed. Email the FRONT of your ticket to lordlawfirm@gmail.com or text the front of the ticket to 803-447-2277 for faster response.
Contact Us Today!
---
Areas of Representation in South-carolina:
Aiken
Jasper County
Manning
Myrtle Beach
Ridgeland
Santee
York County
---
The Ticket Clinic, A Law Firm
http://www.theticketclinic.com
Area of Practice:
General Traffic Tickets, General Speeding Tickets, Radar Tickets, Laser Tickets, VASCAR Tickets, DWI/DUI/OWI Tickets, Red Light Camera Tickets.
Don't Pay That Ticket!
Call The Ticket Clinic, A Law Firm at 1-800-CITATION!
The Ticket Clinic, Nationwide Traffic ticket defense, with local attorney affiliates across the country. We may be able to help you. Click on www.theticketclinic.com, or call 1-800-Citation for more information.
Additional contact: jessicawpb@theticketclinic.com
Corporate Headquarters: West Palm Beach, FL
Ted L Hollander, Managing Partner
Contact Us Today!
---
Areas of Representation in South-carolina:
Charleston
Clemson
Colleton County
Columbia
Dillon County
Dorchester County
Florence County
Greenville
Lancaster County
Myrtle Beach
Richland County
Rock Hill
Spartanburg
Statewide
York County
---
Drennan Law Firm LLC
http://www.DrennanLawFirm1.com
DUI and Traffic Law Center. Over 22 years experience in Handling Traffic Ticket Cases in South Carolina Traffic Courts
Drennan Law Firm DUI and Traffic Law Center
Handling tickets on I-26 and 95, Highway 41,52 and 17.
Member of many Traffic Lawyer organizations. Reasonable rates.
Call Traffic paralegal Marilyn Clifford at 843-606-2970
P.O. Box 2144
Mt. Pleasant, South Carolina 29465
(843) 345-2384
EDUCATION UNIVERSITY OF SOUTH CAROLINA, School of Law Columbia The Citadel Trial College Mercer Law School National College DUI Held at Harvard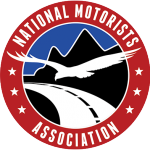 NMA MEMBER
Contact Us Today!
---
Areas of Representation in South-carolina:
---