The South Carolina traffic attorneys listed on these pages specialize in South Carolina traffic ticket defense, including representation against moving violations, South Carolina speeding tickets, DUI/DWI charges, red light camera tickets, speed camera tickets, reckless driving charges, and suspended or revoked driver's licenses. Use the contact information provided with each listing to find the South Carolina traffic ticket attorney best suited for your situation.
---
Fees are negotiated between you and the attorney. NMA cannot guarantee that the lawyer you choose will meet your expectations.
---
All South Carolina Traffic Attorneys
---
Christmas Law Firm
https://christmasinjurylawyers.com/
When you or a family member has been in a serious accident in Charleston, your life can change forever. You may not know what to do about growing medical expenses, lost income, or whether you should file a lawsuit against the responsible party. You also may be unsure about your future – physically, emotionally, and financially. Since the end of the last century, the Charleston personal injury lawyers at Howell & Christmas have been dedicated to protecting the rights of the injured and their families. We have more than 40 years of combined legal experience and represent accident victims and injured workers in all types of personal injury cases. Our Charleston accident attorneys also represent many clients that were injured in Charleston or throughout South Carolina, but who live elsewhere throughout the United States.
AUTO ACCIDENTS
WORKERS' COMPENSATION
PERSONAL INJURY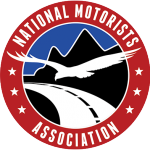 NMA MEMBER
Contact Us Today!
---
Areas of Representation in South-carolina:
Aiken
Allendale
Anderson
Awendaw
Beaufort
Bowman
Charleston
Columbia
Conway
Cross
Daniel Island
Darlington
Easley
Edisto
Florence
Folly Beach
Gaffney
Garden City
Georgetown
Goose Creek
Greenville
Greer
Hampton
Hanahan
Hilton Head
Holly Hill
Hollywood
Isle Of Palms
James Island
Johns Island
Kingstree
Ladson
Lake City
Laurens
Lowcountry
Manning
Mauldin
McClellanville
Moncks Corner
Mount Pleasant
Myrtle Beach
North Charleston
Orangeburg
Ridgeville
Rock Hill
Savannah
Seneca
Simpsonville
Socatee
St. George
St. Matthews
St. Stephen
Summerville
Sumter
Walterboro
---
Rosen Hagood
http://www.rrhlawfirm.com/
The team of personal injury attorneys at Rosen Hagood has handled a number of car accident and trucking accident cases involving a variety of injuries–from serious burns and brain injuries to paralysis and wrongful death. The firm handles complex and catastrophic injuries with compassion, dedication, and a methodical approach. Partnering with respected experts such as accident reconstructionists, doctors, and financial professionals, the firm works unceasingly to build strong cases for their clients in order to achieve justice.
Rosen Hagood handle many different types of personal injury cases, including:
Car accidents
Truck accidents
Motorcycle accidents
Construction law & litigation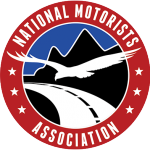 NMA MEMBER
Contact Us Today!
---
Areas of Representation in South-carolina:
Charleston
South Carolina
---
McGowan, Hood & Felder, LLC
https://www.mcgowanhood.com/truck-car-accidents-attorneys/car-accidents/
If you've been injured due to a car accident or truck accident in South Carolina, call the auto accident lawyers of McGowan, Hood & Felder now for a consultation with an experienced attorney. We may be able to help you get the compensation you need for your injuries.
Contact Us Today!
---
Areas of Representation in South-carolina:
Columbia
Rock Hill
Sumter
---
The Ticket Clinic, A Law Firm
http://www.theticketclinic.com
Area of Practice:
General Traffic Tickets, General Speeding Tickets, Radar Tickets, Laser Tickets, VASCAR Tickets, DWI/DUI/OWI Tickets, Red Light Camera Tickets.
Don't Pay That Ticket!
Call The Ticket Clinic, A Law Firm at 1-800-CITATION!
The Ticket Clinic, Nationwide Traffic ticket defense, with local attorney affiliates across the country. We may be able to help you. Click on www.theticketclinic.com, or call 1-800-Citation for more information.
Additional contact: jessicawpb@theticketclinic.com
Corporate Headquarters: West Palm Beach, FL
Ted L Hollander, Managing Partner
The Ticket Clinic, a law firm was established in 1987. We have handled thousands of traffic ticket cases throughout the United States, with our affiliate attorneys. But don't take our work for it, here's what some of our client have to say:
Client Testimonials:
"They beat my speeding tickets, they beat my red light tickets, they beat my friend's reckless driving tickets" - Marty W.
"I live in N.Y. and just got the letter in the mail, all dismissed, no court costs, no points...Wow! The best service ever." - Christopher B.
"I want to thank you...for getting my license back. I thought I'd have to wait for 5 years before that day came. It means so much to me. Outstanding job!" - Rachel M.
"This is the second time I've used your firm and in both cases success! You now have a walking billboard in the Tampa Bay area for The Ticket Clinic. Thank you! You folks are unbelievable!" - Donald D.
"Thanks Ticket Clinic for getting my case dismissed. You guys rock!" - Heidi W.
Contact Us Today!
---
Areas of Representation in South-carolina:
Charleston
Clemson
Colleton County
Columbia
Dillon County
Dorchester County
Florence County
Greenville
Lancaster County
Myrtle Beach
Richland County
Rock Hill
Spartanburg
Statewide
York County
---
Lord Law Firm, LLC
http://www.sctraffictickets.com
Pulled Over in South Carolina? South Carolina Traffic Ticket Defense Attorney. I am attorney Ray Lord, former prosecutor and police officer, and I am usually able to get charges reduced or dismissed. Email the FRONT of your ticket to lordlawfirm@gmail.com or text the front of the ticket to 803-447-2277 for faster response.
Contact Us Today!
---
Areas of Representation in South-carolina:
Aiken
Jasper County
Manning
Myrtle Beach
Ridgeland
Santee
York County
---