Johnstown
Pennsylvania Traffic Ticket Attorneys
---
Marcus & Mack
https://marcusandmack.com/
Western, PA Personal Injury Lawyer
If an accident such as a motor vehicle collision, slip and fall, or dog bite, has resulted in personal injuries to you or a loved one, you may be eligible to file a personal injury claim against those whose negligence or carelessness caused the accident.
With the help of an Indiana, PA personal injury lawyer, you may be more likely to recover damages for your losses and hold negligent parties accountable for their actions.
Through a personal injury lawsuit, you may be awarded damages for various aspects of his or her injuries and losses, including property damage, medical bills, rehabilitation costs, and loss of income due to his or her injuries. You may also be entitled to compensation for the emotional trauma that you sustained as a result of the accident. A personal injury lawyer can advise you of your right to compensation, protect that right, and work toward a favorable resolution in your case.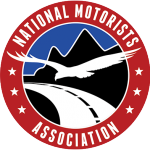 NMA MEMBER
Contact Us Today!
---
Areas of Representation in Pennsylvania:
Altoona
Blair County
Cambria County
Centre County
Indiana
Indiana County
Johnstown
State College
---
Fees are negotiated between you and the attorney. NMA cannot guarantee that the lawyer you choose will meet your expectations.
---