Hunting Park
Pennsylvania Traffic Ticket Attorneys
---
van der Veen, O'Neill, Hartshorn, and Levin
https://www.mtvlaw.com/
van der Veen, O'Neill, Hartshorn, and Levin is widely recognized for maintaining a uniquely broad practice covering both personal injury and criminal matters. Catering to clients facing criminal charges, and those who have been injured through no fault of their own, van der Veen, O'Neill, Hartshorn, and Levin is the only law firm that you and your family need, no matter what civil or criminal matter you may encounter. Our firm also serves small businesses, guiding business owners through common legal issues. Whatever your legal needs, look no further for staunch legal representation and compassionate advocacy. This is our commitment to you.
I am so please that I have chosen this law firm to represent me in court and the outcome was favorable in more ways than one. I would like to say a special thank to Richard Coble for a great job he has done. I would recommend this law firm to anyone out there who needs a firm. Thank you very much RICHARD COBLE.
~ D Mc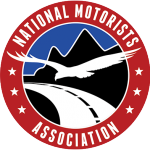 NMA MEMBER
Contact Us Today!
---
Areas of Representation in Pennsylvania:
Allentown
Hunting Park
Pennsylvania
Philadelphia
---
Fees are negotiated between you and the attorney. NMA cannot guarantee that the lawyer you choose will meet your expectations.
---