Allegheny County
Pennsylvania Traffic Ticket Attorneys
---
David Clark, Attorney at Law
https://criminallawpennsylvania.com/
Questions about your PA traffic case? We can help. Call now.
In Philadelphia, as in most U.S. cities, all drivers are expected to obey traffic rules at all times. When moving violations occur, some may be considered minor. For example, as a Philadelphia traffic lawyer can explain in further detail, a person who is caught driving without a license, or proof of a license, is violating state section 1501. If convicted, the individual faces a fine of $200. Others traffic violations are considered more serious. One of the most serious traffic violations is leaving the scene of an accident under Pennsylvania sec. 3744. If you leave the scene of an accident or collision in which you were involved, you could be charged with hit-and-run. If convicted, a driver faces the possibility of a $10,000 fine and up to five years in prison.
If you are accused of violating any traffic law in the Commonwealth, contacting a Philadelphia traffic lawyer is your best option. He or she will discuss all the aspects of your pending case, outline the strongest possible defense and work aggressively toward getting your violation reduced or dismissed.
Common cases Mr. Clark handles include:
Assault
DUI/DWI
Drug Crimes
Philadelphia Criminal Defense
Philadelphia DUI Charges
Traffic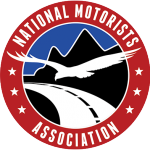 NMA MEMBER
Contact Us Today!
---
Areas of Representation in Pennsylvania:
Adams County
Allegheny County
Allentown
Altoona
Armstrong County
Beaver County
Bedford
Berks County
Bethlehem
Blair County
Bradford County
Cambria County
Cameron County
Carbon County
Centre County
Chester County
Clarion County
Clinton County
Columbia County
Crawford County
Cumberland County
Dauphin County
Delaware County
Elk County
Erie County
Fayette County
Forest County
Greene County
Harrisburg
Indiana County
Jefferson County
Juniata County
Lackawanna County
Lancaster
Lawrence County
Lebanon County
Lehigh County
Luzerne County
Lycoming County
McKean County
Mercer County
Mifflin County
Monroe County
Montgomery County
Montour County
North Cumberland County
Northhampton
Northhampton County
Perry County
Philadelphia
Pike County
Pittsburg
Potter County
Reading
Schykill County
Scranton
Snyder County
Somerset
Sullivan County
Susquehanna County
Tioga County
Union County
Uniontown
Venango County
Washington County
Wayne County
Westmoreland County
Wyoming County
York
---
Worgul, Sarna & Ness, Criminal Defense Attorneys, LLC
https://www.pittsburghcriminalattorney.com
Contact Us Today!
---
Areas of Representation in Pennsylvania:
Allegheny County
Bethel Park
Dauphin County
Harrisburg
Mount Lebanon
Penn Hills
Pittsburgh
---
Fees are negotiated between you and the attorney. NMA cannot guarantee that the lawyer you choose will meet your expectations.
---