Worthington
Ohio Traffic Ticket Attorneys
---
Riddell Law LLC
https://www.riddelllaw.com
Avoid higher insurance premiums. Avoid points on your license. Fight your ticket and save money!
Experienced defense against all traffic violations, including speeding tickets, traffic tickets, traffic accidents, DUI / OVI charges, auto insurance violations, driving under suspension, and reckless driving charges. Free initial consultation.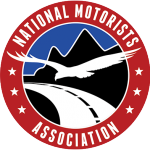 NMA MEMBER
Contact Us Today!
---
Areas of Representation in Ohio:
Columbus
Delaware County
Dublin
Franklin County
Grandview Heights
Upper Arlington
Worthington
---
Joslyn Law Firm
https://www.criminalattorneycolumbus.com/
We have a team of Criminal Defense Lawyers in Columbus,Ohio and the Central Ohio area that represent those charged with misdemeanors and felony offenses. We also represent all mayor's courts in the surrounding Columbus, Ohio area. Our attorney's are ranked year after year as one of the top 10 criminal defense law firms in Ohio. Our firm takes pride in focusing exclusively on criminal and traffic related cases and understand the importance in finding the right criminal attorney or traffic law attorney for your case.
Contact Us Today!
---
Areas of Representation in Ohio:
Bexley
Columbus
Dublin
Grandview Heights
Hilliard
New Albany
Upper Arlington
Westerville
Worthington
---
Fees are negotiated between you and the attorney. NMA cannot guarantee that the lawyer you choose will meet your expectations.
---