Delaware County
Ohio Traffic Ticket Attorneys
---
Riddell Law LLC
https://www.riddelllaw.com
Avoid higher insurance premiums. Avoid points on your license. Fight your ticket and save money!
Experienced defense against all traffic violations, including speeding tickets, traffic tickets, traffic accidents, DUI / OVI charges, auto insurance violations, driving under suspension, and reckless driving charges. Free initial consultation.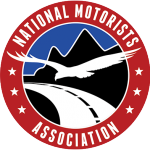 NMA MEMBER
Contact Us Today!
---
Areas of Representation in Ohio:
Columbus
Delaware County
Dublin
Franklin County
Grandview Heights
Upper Arlington
Worthington
---
Fees are negotiated between you and the attorney. NMA cannot guarantee that the lawyer you choose will meet your expectations.
---