Sloatsburg
New York Traffic Ticket Attorneys
---
Law Office of Brian Berkowitz
http://www.RocklandSpeedingTicket.com
Area of Practice:
General Traffic Tickets, General Speeding Tickets, Radar Tickets, Laser Tickets, DWI/DUI/OWI Tickets.
Former Sr. Assistant District Attorney
We also specialize in:
All traffic related tickets, misdemeanors and felonies
Speeding Tickets
DWAI
DWAI-Drugs
DUI
Suspended Licenses (AUO)
All criminal cases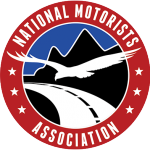 NMA MEMBER
Contact Us Today!
---
Areas of Representation in New-york:
Chestnut Ridge
Clarkstown
Haverstraw
Hillburn
Nyack
Orange County
Orangetown
Palisades Parkway
Ramapo
Rockland
Rockland County
Sloatsburg
South Nyack
Spring Valley
Stony Point
Suffern
---
Fees are negotiated between you and the attorney. NMA cannot guarantee that the lawyer you choose will meet your expectations.
---