Hempstead
New York Traffic Ticket Attorneys
---
Goldstein and Bashner
http://eglaw.com/
Contact a Long Island Personal Injury Attorney Today
Those whose lives have been upended by another party's negligence may not immediately recognize that they are entitled to aggressively pursue financial recovery.
If you are currently contending with serious challenges following an accident event and wish to learn more about your options, there is no better time to make contact with a Long Island personal injury lawyer at Goldstein and Bashner.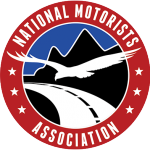 NMA MEMBER
Contact Us Today!
---
Areas of Representation in New-york:
Bay Shore
Bohemia
Bronx
Brooklyn
Carle Place
Coney Island
East Meadow
Heckscher
Hempstead
Hicksville
Jones Beach
Levittown
Nassau County
Queens
Roosevelt
Suffolk County
Wantagh
Westbury
Westhampton
---
Jeanne Marie Beckmann PC
http://www.nassautrafficlawyer.com
Area of Practice:
General Traffic Tickets, General Speeding Tickets, Laser Tickets.
I can also be contacted via trucktix@optonline.net
You can also find more information at my other site www.nytruckingattorney.com
We also concentrate in:
Trucking Defense
We represent these places for Trucking Defense:
Manhattan, Brooklyn, Queens, Bronx, Nassau, Suffolk
Contact Us Today!
---
Areas of Representation in New-york:
Hempstead
Long Island
Long Island County
Lynbrook
Nassau
Nassau - 16 Cooper Street
Nassau County
---
Fees are negotiated between you and the attorney. NMA cannot guarantee that the lawyer you choose will meet your expectations.
---