Essex County
New York Traffic Ticket Attorneys
---
John J. Lindsey Attorney-at-Law
http://www.johnjlindsey.com
John J Lindsey handles DWIs, traffic ticket, and other matters throughout Albany and greater upstate New York. Call today!
Contact Us Today!
---
Areas of Representation in New-york:
Albany County
Cayuga County
Cortland County
Essex County
Herkimer County
Onondaga County
Schenectady County
---
The Law Offices of Jeffrey Lichtman
https://www.jeffreylichtman.com/
The DWI/DWAI defense lawyers at the Law Offices of Jeffrey Lichtman have handled dozens of DWI arrests for our clients and work aggressively to obtain an outcome that avoids many, if not all, of the crippling civil and criminal penalties that accompany a New York criminal DWI conviction. Although we cannot guarantee a particular outcome to a criminal case, it is beyond dispute that retaining a lawyer at the earliest possible opportunity after arrest often spells the difference between a long night and a life-altering one as a result of a New York drunk driving arrest.
The earlier we are retained, the more effective we may be in vindicating your rights and freedoms in criminal proceedings in the state. Speak to one of the attorneys at the Law Offices of Jeffrey Lichtman at (212) 581-1001 and schedule a free consultation today.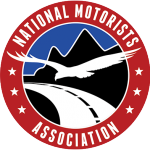 NMA MEMBER
Contact Us Today!
---
Areas of Representation in New-york:
Albany
Bronx
Brookhaven
Brooklyn
Essex County
Long Island
Manhattan
Nassau County
New York City
Queens
Rochester
Staten Island
Suffolk County
Westchester County
White Plains
---
Fees are negotiated between you and the attorney. NMA cannot guarantee that the lawyer you choose will meet your expectations.
---