Dutchess County
New York Traffic Ticket Attorneys
---
Law Offices of Glenn W. Magnell
http://www.nytrafficdefenders.com
Areas of Practice:
General Traffic Tickets, Speeding Tickets, DWI/DUI/OWI Tickets, Reckless Drivings, Aggravated Unlicensed Op.
Glenn W. Magnell, Esq.: Criminal defense attorney focused on vehicle related offenses including: DWI, DWAI, Speeding, Aggravated Unlicensed Operation, Reckless Driving and all other moving violations, Vehicle and Traffic Law misdemeanors. Protect your driving privilege in NYS and your insurance premiums. Get the help you need. Personal attention, prompt response and reasonable fees.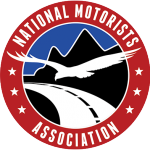 NMA MEMBER
Contact Us Today!
---
Areas of Representation in New-york:
Chester
Dutchess County
Goshen
Newburgh
Orange County
Ulster
Ulster County
Wallkill
Woodbury
---
James Kleinbaum, Esq.
http://www.kleinbaumlaw.com
The firm focuses on statewide representation for Vehicle and Traffic related matters including Speeding Tickets, DWI/DWAI, Suspended license, and trucking offenses( overweight, logbook).
Call Toll Free: 888-SPEEDTX
Contact Us Today!
---
Areas of Representation in New-york:
Albany
Columbia County
Dutchess County
Rensselaer
Statewide
---
Fees are negotiated between you and the attorney. NMA cannot guarantee that the lawyer you choose will meet your expectations.
---