Cortlandt - Westchester
New York Traffic Ticket Attorneys
---
Law Offices of Casey W. Raskob, P.C.
http://www.speedlaw.net
Area of Practice:
All Traffic Tickets, Reckless Driving, Radar & Laser Tickets, Justice Courts, Suspensions, New York City Criminal Courts and Summons Parts
I have 15 years of experience in Justice Court fighting traffic tickets. I am a dedicated motorists rights activist, and worked to raise the speed limit to 65 mph in NY.
I dislike testimonials, as they are always cherry picked so are inherently dishonest. Instead, we will mention that we are "house counsel" for the NYC Ducati Club and the NYC Chapter of the BMW Club, positions earned over time and multiple clients. We've represented rock stars and auto magazine writers, stock brokers and school bus drivers, rallyists and bikers. Every client and case is unique.
Our office also handles trucking violations all over the NY Metro Area-in the past, we have worked with Swift Trucking and other fleets.
A highway passes through many towns, some of which are large, and others are quite small-we cover them all, and since traffic law is our primary focus, these are all "Home Courts". We know the players and the possible outcomes. Call for a Free Consultation. You will speak to an attorney immediately.
We cover the following locations:
I 84 Traffic Tickets
I 684 Traffic Tickets
I 95 Traffic Tickets
Route 17 Traffic Tickets
New York State Thruway Traffic Tickets
Taconic State Parkway Traffic Tickets
Bronx River Parkway
Hutchinson River Parkway
Saw Mill Parkway
Long Island Parkways and Highways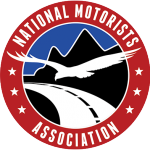 NMA MEMBER
Contact Us Today!
---
Areas of Representation in New-york:
Albany
Athens
Bedford Hills
Blooming Grove
Briarcliff Manor
Catskill
Chester
Chestnut Ridge
City of Beacon
Clinton Corners
Cold Spring
Cortlandt - Westchester
Dutchess County-Taconic Parkway
Esopus
Fishkill, East Fishkill
Goshen
Greenburgh
Harriman State Park
Harrison
Haverstraw
Hillburn
Hurley
Islandia
Kent
Kingston - City and Town
Liberty
Mamakating
Milan
Mt. Pleasant
Mt. Vernon
Nassau - 16 Cooper Street
New Castle - Armonk
New York City
Newburgh
North Castle - Chappaqua
North and South Salem
Nyack
Olive
Orange County
Orangetown
Ossining
Phillipstown
Plattekill
Pleasantville
Port Chester
Pound Ridge
Putnam County-Taconic and Rt. 9
Putnam Valley
Ramapo
Rockland County
Rosendale
Rye
Scarsdale
Southampton - Town and Village
Spencertown
Stanford
Stony Point
Thompson
Town of Southeast (Brewster)
Town of Ulster - Lake Katrine
Westchester County
Woodbury - Highlands
Yonkers
Yorktown
---
Fees are negotiated between you and the attorney. NMA cannot guarantee that the lawyer you choose will meet your expectations.
---