The Nebraska traffic attorneys listed on these pages specialize in Nebraska traffic ticket defense, including representation against moving violations, Nebraska speeding tickets, DUI/DWI charges, red light camera tickets, speed camera tickets, reckless driving charges, and suspended or revoked driver's licenses. Use the contact information provided with each listing to find the Nebraska traffic ticket attorney best suited for your situation.
---
Fees are negotiated between you and the attorney. NMA cannot guarantee that the lawyer you choose will meet your expectations.
---
All Nebraska Traffic Attorneys
---
Inkelaar Law
https://justiceyoudeserve.com/
We have decades of experience in personal injury and criminal law and can provide comprehensive knowledge to cater to your specific legal requirements. Inkelaar Law is an Omaha and Lincoln personal injury law firm dedicated to providing high-quality, aggressive legal representation to victims of personal injury.
Our firm has successfully represented injury victims in a wide variety of personal injury cases, including:
Automobile accidents
Large truck accidents
Wrongful death
Hospital negligence and medical malpractice
Spinal cord injuries
Defective tires or negligent vehicle design
Traumatic brain injuries
Construction accidents
Toxic torts, including pesticides, lead paint, or chemical exposure and water contamination
Birth injuries, brain injuries, or cerebral palsy due to birth trauma or medical malpractice
Workplace injuries
In addition to these and other types of personal injury cases, our Omaha and Lincoln criminal defense lawyers also represent individuals who have been charged with the commission of a crime. We handle all types of criminal cases, including felonies, misdemeanors, and traffic infractions. We work on a Contingency Fee Basis which means you don't pay unless you win.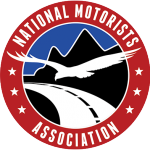 NMA MEMBER
Contact Us Today!
---
Areas of Representation in Nebraska:
Columbus
Fremont
Grand Island
Hastings
La Vista
Lincoln
Nebraska
Norfolk
Omaha
---
Berry Law
https://www.jsberrylaw.com/
Beyond criminal defense, our trial attorneys also represent individual needs with personal injury claims, business formation, management and litigation, real estate litigation, elder law, and other civil litigation. Our Veterans Disability practice has represented Veterans in all 50 states and is part of our core commitment to our nation's service members.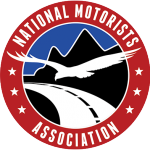 NMA MEMBER
Contact Us Today!
---
Areas of Representation in Nebraska:
Aurora
Beatrice
Bellevue
Buffalo County
Butler County
Cass County
David City
Douglas County
Gage County
Grand Island
Hall County
Hamilton County
Kearney
Lancaster County
Lincoln
Nebraska City
Omaha
Otoe County
Papillion
Plattsmouth
Saline County
Sarpy County
Saunders County
Seward
Seward County
Wahoo
Wilber
York
York County
---