Chesterfield
Missouri Traffic Ticket Attorneys
---
Mutrux Firm Injury Lawyers
https://tysonmutrux.com/
Tyson Mutrux
Everyone is entitled to have their safety accounted for when travelling on the road, entering a private premise, or visiting a medical practitioner. Any time a person's safety is not taken into account and an injury results from a lack of accountability, the injured person has the right to hold the negligent party liable for their carelessness.
Fortunately, legal assistance is available to those who wish to pursue an injury claim. If you have suffered a personal injury and wish to recover compensation for your damages, contact a skilled injury attorney. A St. Louis County personal injury lawyer could work to gather evidence on your behalf, leverage that evidence into a claim, and help to protect your rights during any settlement talks and in court.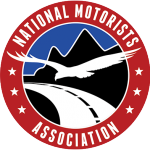 NMA MEMBER
Contact Us Today!
---
Areas of Representation in Missouri:
Ashland
Ballwin
Boone County
Brentwood
Bridgeton
Chesterfield
Clayton
Columbia
Creve Coeur
Des Peres
Eureka
Fenton
Ferguson
Florissant
Frontenac
Hallsville
Harrisburg
Hartsburg
Hazelwood
Huntsdale
Kirkwood
Ladue
Maplewood
Maryland Heights
McBaine
Rocheport
Saint Louis
Saint Louis County
St. Louis
St. Louis County
Sturgeon
University City
Webster Groves
Wildwood
---
Fees are negotiated between you and the attorney. NMA cannot guarantee that the lawyer you choose will meet your expectations.
---