The Missouri traffic attorneys listed on these pages specialize in Missouri traffic ticket defense, including representation against moving violations, Missouri speeding tickets, DUI/DWI charges, red light camera tickets, speed camera tickets, reckless driving charges, and suspended or revoked driver's licenses. Use the contact information provided with each listing to find the Missouri traffic ticket attorney best suited for your situation.
---
Fees are negotiated between you and the attorney. NMA cannot guarantee that the lawyer you choose will meet your expectations.
---
All Missouri Traffic Attorneys
---
The Hayden Law Firm St. Louis Accident & Injury Lawyers
https://stlouisinjurylaw.com/car-accidents/
The Hayden Law Firm represents clients injured due to negligence throughout the St. Louis area. If you've been injured in a car accident, The Hayden Law Firm will work hard to get you the compensation you deserve for your injuries. Call now to speak with an experienced attorney about your claim.
Contact Us Today!
---
Areas of Representation in Missouri:
---
Hacking Law Practice, LLC
http://hackinglawpractice.com/
St. Louis Immigration Lawyers
Issues related to immigration encompass almost all aspects of life. At the Hacking Law Practice, LLC, our immigration attorneys offer knowledgeable legal assistance that can help keep your life and goals on track. Whether you are seeking asylum, facing deportation, or need assistance applying for citizenship or a visa, your immigration concerns and needs may seem daunting to you and your family.
Immigration issues can be some of the most consequential in the law. These concerns are best answered by an attorney who knows what is at stake and is ready to fight for you. An experienced St. Louis, MO immigration lawyer can guide you through the important steps to take that can help resolve you and your family's needs.
No case is the same and our dedicated immigration lawyers develop personalized strategies for each client to address the immigration concerns at hand. Time is often of the essence in immigration situations. Contact the Hacking Law Practice today to learn how we may be able to help you. En Español.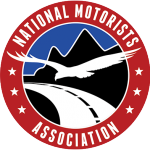 NMA MEMBER
Contact Us Today!
---
Areas of Representation in Missouri:
Clayton
Kirkwood
Saint Louis
Saint Louis County
St. Louis
St. Louis County
University City
---
The Ticket Clinic, A Law Firm
http://www.theticketclinic.com
Area of Practice:
General Traffic Tickets, General Speeding Tickets, Radar Tickets, Laser Tickets, VASCAR Tickets, DWI/DUI/OWI Tickets, Red Light Camera Tickets.
Don't Pay That Ticket!
Call The Ticket Clinic, A Law Firm at 1-800-CITATION!
The Ticket Clinic, Nationwide Traffic ticket defense, with local attorney affiliates across the country. We may be able to help you. Click on www.theticketclinic.com, or call 1-800-Citation for more information.
Additional contact: [email protected]
Corporate Headquarters: West Palm Beach, FL
Ted L Hollander, Managing Partner
The Ticket Clinic, a law firm was established in 1987. We have handled thousands of traffic ticket cases throughout the United States, with our affiliate attorneys. But don't take our work for it, here's what some of our client have to say:
Client Testimonials:
"They beat my speeding tickets, they beat my red light tickets, they beat my friend's reckless driving tickets" - Marty W.
"I live in N.Y. and just got the letter in the mail, all dismissed, no court costs, no points...Wow! The best service ever." - Christopher B.
"I want to thank you...for getting my license back. I thought I'd have to wait for 5 years before that day came. It means so much to me. Outstanding job!" - Rachel M.
"This is the second time I've used your firm and in both cases success! You now have a walking billboard in the Tampa Bay area for The Ticket Clinic. Thank you! You folks are unbelievable!" - Donald D.
"Thanks Ticket Clinic for getting my case dismissed. You guys rock!" - Heidi W.
Contact Us Today!
---
Areas of Representation in Missouri:
Bowling Green
Carthage
Clark County
Cole County
Columbia
Greene County
Independence
Jefferson City
Kansas City
Kennett
Linn County
Springfield
St. Louis
Statewide
Washington County
---
Mutrux Firm Injury Lawyers
https://tysonmutrux.com/
Tyson Mutrux
Everyone is entitled to have their safety accounted for when travelling on the road, entering a private premise, or visiting a medical practitioner. Any time a person's safety is not taken into account and an injury results from a lack of accountability, the injured person has the right to hold the negligent party liable for their carelessness.
Fortunately, legal assistance is available to those who wish to pursue an injury claim. If you have suffered a personal injury and wish to recover compensation for your damages, contact a skilled injury attorney. A St. Louis County personal injury lawyer could work to gather evidence on your behalf, leverage that evidence into a claim, and help to protect your rights during any settlement talks and in court.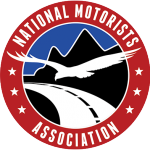 NMA MEMBER
Contact Us Today!
---
Areas of Representation in Missouri:
Ashland
Ballwin
Boone County
Brentwood
Bridgeton
Chesterfield
Clayton
Columbia
Creve Coeur
Des Peres
Eureka
Fenton
Ferguson
Florissant
Frontenac
Hallsville
Harrisburg
Hartsburg
Hazelwood
Huntsdale
Kirkwood
Ladue
Maplewood
Maryland Heights
McBaine
Rocheport
Saint Louis
Saint Louis County
St. Louis
St. Louis County
Sturgeon
University City
Webster Groves
Wildwood
---
The A.W. Smith Law Firm, P.C.
https://www.awsmithlaw.com/
Serious Injury & Wrongful Death
The A.W. Smith Law Firm, P.C., has a well-earned reputation for successfully representing people who were injured by someone else's negligence, carelessness or wrongful conduct, and the families of those wrongfully killed. A.W. Smith and his team have obtained millions of dollars in verdicts and settlements for clients, including multi-million dollar verdicts in cases involving all kinds of serious injuries.
* Automobile Accidents
* Truck Accidents
* Motorcycle Accidents
* Drunk driving
* Hit & run
* And More…….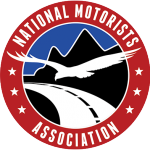 NMA MEMBER
Contact Us Today!
---
Areas of Representation in Missouri:
Blue Springs
Boone County
Boonville
Carthage
Clay County
Columbia
Greene County
Independence
Jackson County
Jasper County
Jefferson City
Joplin
Kansas City
Marshall
Moberly
Sedalia
Springfield
St. Joseph
St. Louis
St. Louis County
Warrensburg
---