Orange Grove
Mississippi Traffic Ticket Attorneys
---
Lott Law Firm
https://mattlottlaw.com/
Pascagoula Personal Injury Lawyer
After an accident, life may be more than a little challenging. The pain and impairments that an injury causes could affect you and your family for weeks, months, or even years. If another person's negligence caused your injuries, though, you may be eligible to seek compensation.
Reaching out to a Pascagoula personal injury lawyer may be beneficial for your case, especially since you may not be able to rely on an insurance adjuster to protect your legal interests. If you or a loved one was injured in an accident due to another's negligent actions or lack thereof, a dedicated attorney may be able to help.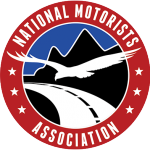 NMA MEMBER
Contact Us Today!
---
Areas of Representation in Mississippi:
Gautier
Jackson County
Moss Point
Orange Grove
Pascagoula
---
Fees are negotiated between you and the attorney. NMA cannot guarantee that the lawyer you choose will meet your expectations.
---