Hattiesburg
Mississippi Traffic Ticket Attorneys
---
Van Cleave Law
https://vancleavelaw.com/
Personal Injury Lawyers
Van Cleave Law provides legal services to the Mississippi Gulf Coast and throughout the state of Mississippi and is committed to providing the best solution to any problem you have. This could mean providing you with legal representation when necessary. It could also mean providing you a shoulder to lean on and honest legal advice, free of charge. If your problem is outside the scope of Van Cleave Law's representation, our Biloxi personal injury lawyers will help you find the right lawyer to give your case the hard work and personal attention that you can expect from Van Cleave Law.
You will always receive Personal Attention, Honest Advice and Diligent Service. That's our pledge and our mantra.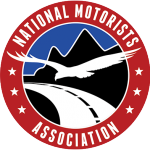 NMA MEMBER
Contact Us Today!
---
Areas of Representation in Mississippi:
Biloxi
Forrest County
Gulf Coast
Gulfport
Harrison County
Hattiesburg
Hinds County
Jackson
Jones County
Laurel
---
Fees are negotiated between you and the attorney. NMA cannot guarantee that the lawyer you choose will meet your expectations.
---