The Mississippi traffic attorneys listed on these pages specialize in Mississippi traffic ticket defense, including representation against moving violations, Mississippi speeding tickets, DUI/DWI charges, red light camera tickets, speed camera tickets, reckless driving charges, and suspended or revoked driver's licenses. Use the contact information provided with each listing to find the Mississippi traffic ticket attorney best suited for your situation.
---
Fees are negotiated between you and the attorney. NMA cannot guarantee that the lawyer you choose will meet your expectations.
---
All Mississippi Traffic Attorneys
---
Lott Law Firm
https://mattlottlaw.com/
Pascagoula Personal Injury Lawyer
After an accident, life may be more than a little challenging. The pain and impairments that an injury causes could affect you and your family for weeks, months, or even years. If another person's negligence caused your injuries, though, you may be eligible to seek compensation.
Reaching out to a Pascagoula personal injury lawyer may be beneficial for your case, especially since you may not be able to rely on an insurance adjuster to protect your legal interests. If you or a loved one was injured in an accident due to another's negligent actions or lack thereof, a dedicated attorney may be able to help.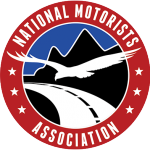 NMA MEMBER
Contact Us Today!
---
Areas of Representation in Mississippi:
Gautier
Jackson County
Moss Point
Orange Grove
Pascagoula
---
Van Cleave Law
https://vancleavelaw.com/
Personal Injury Lawyers
Van Cleave Law provides legal services to the Mississippi Gulf Coast and throughout the state of Mississippi and is committed to providing the best solution to any problem you have. This could mean providing you with legal representation when necessary. It could also mean providing you a shoulder to lean on and honest legal advice, free of charge. If your problem is outside the scope of Van Cleave Law's representation, our Biloxi personal injury lawyers will help you find the right lawyer to give your case the hard work and personal attention that you can expect from Van Cleave Law.
You will always receive Personal Attention, Honest Advice and Diligent Service. That's our pledge and our mantra.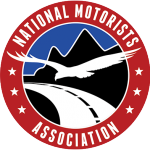 NMA MEMBER
Contact Us Today!
---
Areas of Representation in Mississippi:
Biloxi
Forrest County
Gulf Coast
Gulfport
Harrison County
Hattiesburg
Hinds County
Jackson
Jones County
Laurel
---
Merkel & Cocke
https://www.merkel-cocke.com/practice-areas/vehicle-crashes/car-accidents/
Mississippi auto accident lawyers helping those who have been injured in car, truck and motorcycle accidents from our office in Clarksdale, MS.
Contact Us Today!
---
Areas of Representation in Mississippi:
Clarksdale
Coahoma County
---