Grand Rapids
Michigan Traffic Ticket Attorneys
---
Barone Defense Firm
http://baronedefensefirm.com/
When someone is arrested for drunk driving it is an unexpected and often traumatic experience. One of the most important steps you can take when facing a criminal charge is to hire an attorney who has your best interests in mind. At Barone Defense Firm, our attorneys embrace their role as counselors, and carefully interview each client so that they can better individualize their cases for the prosecutor and judge, and to give them the personalized representation they need to have a successful case. Our job is to achieve the best possible outcome for our clients. And we do, every day.
The Barone Defense Firm has handled a wide variety of criminal cases in both the Grand Rapids area and Birmingham, including:
Assault
DUI
Guns and Firearm Offenses
OWI
Sex Crimes
"When I was charged with a criminal case. I was shaken and worried I turned to the Barone Law Firm. First and foremost I was put at ease and treated like family. I was also impressed with their knowledge of law their way around the courtroom and personal relationships with their clients, judges prosecutors and other lawyers...I would absolutely recommend The Barone Law Firm!" - Former Client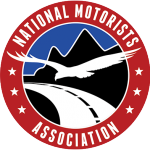 NMA MEMBER
Contact Us Today!
---
Areas of Representation in Michigan:
Ann Arbor
Birmingham
Dearborn
Detroit
Flint
Grand Rapids
Jackson County
Lansing
Muskegon
Sterling Heights
Traverse City
Warren
---
Fees are negotiated between you and the attorney. NMA cannot guarantee that the lawyer you choose will meet your expectations.
---