The Massachusetts traffic attorneys listed on these pages specialize in Massachusetts traffic ticket defense, including representation against moving violations, Massachusetts speeding tickets, DUI/DWI charges, red light camera tickets, speed camera tickets, reckless driving charges, and suspended or revoked driver's licenses. Use the contact information provided with each listing to find the Massachusetts traffic ticket attorney best suited for your situation.
---
Fees are negotiated between you and the attorney. NMA cannot guarantee that the lawyer you choose will meet your expectations.
---
All Massachusetts Traffic Attorneys
---
Nussbaum Law Group P.C.
https://nlginjury.com/
Our mission at Nussbaum Law Group P.C. is to provide top-notch legal service and advice on a personal and professional level and to work diligently to get you and your family the settlement you deserve.
At Nussbaum Law Group, P.C. our Dorchester personal injury lawyers focus solely on personal injury claims as we know that one accident can change your life forever. With that in mind, our attorneys believe in the importance of honest and open communication with our clients to help them navigate the legal system as successfully as possible. We strive to treat all our clients as family because we understand the difficult and trying times that an injury can cause and the caring, compassionate, and understanding environment that can help begin the recovery process.
Each and every client and case is of utmost importance to us, and as such, you can expect that our Dorchester personal injury attorneys will work zealously and tirelessly to fight for the best result possible for you. We are personally invested in each case and as such offer a no obligation, free consultation to anyone who has suffered an injury.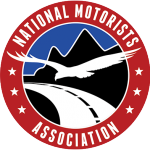 NMA MEMBER
Contact Us Today!
---
Areas of Representation in Massachusetts:
Boston
Dorchester
Roxbury
Somerville
---
Sibley Dolman Gipe Accident Injury Lawyers, PA
https://www.dolmanlaw.com/boston-personal-injury-lawyer/
Sibley Dolman Gipe Accident Injury Lawyers, PA, is a personal injury law firm in Boston, MA. Our dedicated legal team covers all types of personal injury cases including car accidents, truck accidents, motorcycle accidents, and pedestrian accidents. An experienced personal injury lawyer will work directly with you to ensure your claim is properly handled and all your needs are met.
Contact Us Today!
---
Areas of Representation in Massachusetts:
---