The Massachusetts traffic attorneys listed on these pages specialize in Massachusetts traffic ticket defense, including representation against moving violations, Massachusetts speeding tickets, DUI/DWI charges, red light camera tickets, speed camera tickets, reckless driving charges, and suspended or revoked driver's licenses. Use the contact information provided with each listing to find the Massachusetts traffic ticket attorney best suited for your situation.
---
Fees are negotiated between you and the attorney. NMA cannot guarantee that the lawyer you choose will meet your expectations.
---
All Massachusetts Traffic Attorneys
---
Law Office of John J. Sheehan
https://www.attorneysheehan.com/
Serving injured workers & accident victims since '93
I am attorney John Sheehan and I have been serving the needs of Massachusetts workers compensation, construction site, and auto accident victims since 1993. Together with my team of legal professionals in Boston, we offer our clients:
Answers to questions—I provide you with a full understanding of the case, including the legal challenges involved, any risks, and exactly what I'm going to do to help you.
Round-the-clock responsiveness—You can call me 24 hours a day, seven days a week. Even when you get my answering service, I'll receive an e-mail from their representatives on my phone and I'll call you back. That's a promise.
Aggressive representation—I understand the financial and emotional challenges you face as a result of your accident. I take your case seriously and prepare the most compelling case within my power. I make sure you are fully aware of all the risks and benefits associated with your case so you can make the best informed decisions.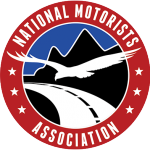 NMA MEMBER
Contact Us Today!
---
Areas of Representation in Massachusetts:
Andover
Barnstable County
Bellingham
Bristol County
Brockton
Burlington
Cambridge
Canton
Chelsea
Danvers
Dedham
Essex County
Everett
Fall River
Lawrence
Lynn
Lynnfield
Malden
Mansfield
Medford
Middlesex County
Middleton
Natick
Newton
Norfolk County
North Andover
North Reading
Norwood
Peabody
Plymouth
Plymouth County
Quincy
Randolph
Reading
Rivere
Saugus
Somerville
Stoneham
Stoughton
Suffolk County
Taunton
Wakefield
Weymouth
Wilmington
Woburn
Worcester
---
Nussbaum Law Group P.C.
https://nlginjury.com/
Our mission at Nussbaum Law Group P.C. is to provide top-notch legal service and advice on a personal and professional level and to work diligently to get you and your family the settlement you deserve.
At Nussbaum Law Group, P.C. our Dorchester personal injury lawyers focus solely on personal injury claims as we know that one accident can change your life forever. With that in mind, our attorneys believe in the importance of honest and open communication with our clients to help them navigate the legal system as successfully as possible. We strive to treat all our clients as family because we understand the difficult and trying times that an injury can cause and the caring, compassionate, and understanding environment that can help begin the recovery process.
Each and every client and case is of utmost importance to us, and as such, you can expect that our Dorchester personal injury attorneys will work zealously and tirelessly to fight for the best result possible for you. We are personally invested in each case and as such offer a no obligation, free consultation to anyone who has suffered an injury.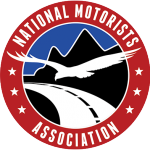 NMA MEMBER
Contact Us Today!
---
Areas of Representation in Massachusetts:
Boston
Dorchester
Roxbury
Somerville
---