Paris
Kentucky Traffic Ticket Attorneys
---
Becker Law Office
https://beckerlaw.com/
At Becker Law Office, we can honestly say we understand what you're going through, by helping our own families and friends who have been wrongly injured. A number of our attorneys at Becker Law Office were born and raised in Kentucky. Attorney Kate Dunnington is a native of Elizabethtown. Attorney Greg Crutcher grew up in the Portland neighborhood of Louisville.
Managing Partner Gregory Bubalo has family roots in Western Kentucky. He was recruited by Becker Law Office founder Gary Becker to join the firm 20 years ago and is a nationally recognized trial attorney. Bubalo has recorded numerous major victories in complex tort cases and has been listed 13 times in The Best Lawyers in America from 2007 through the current edition. He is Board Certified by the National Board of Trial Advocacy in Civil Trial Advocacy.
Your Attorney Should Intimidate the Insurance Company, Not You.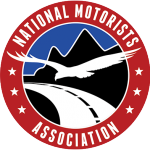 NMA MEMBER
Contact Us Today!
---
Areas of Representation in Kentucky:
Boone County
Bourbon County
Burlington
Clark County
Florence
Georgetown
Jessamine County
Lexington
Louisville
Nicholasville
Paris
Scott County
Versailles
Winchester
Woodford County
---
Fees are negotiated between you and the attorney. NMA cannot guarantee that the lawyer you choose will meet your expectations.
---