Oak Brook
Illinois Traffic Ticket Attorneys
---
Godoy Law Offices
https://godoyolivieri.com/
Forward-Thinking Immigration Law in Lombard
United States immigration laws can be extraordinarily complicated. A modest mistake in a visa application can lead to years of delays or even outright denials and deportation. With numerous immigration policies, procedures, and regulations in place, navigating the intricacies of the law can be confusing, frustrating, and time-consuming.
If you are a non-citizen looking to immigrate, it is highly advisable to find a dedicated professional who is knowledgeable in immigration law and can help you fight for more than just your rights. A skilled Lombard immigration lawyer can help answer any questions you might have about immigration and guide you through every step of the process.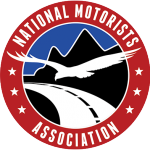 NMA MEMBER
Contact Us Today!
---
Areas of Representation in Illinois:
Chicago
Cook County
DuPage County
Kane County
Lake County
Lomard
Oak Brook
Will County
---
Fees are negotiated between you and the attorney. NMA cannot guarantee that the lawyer you choose will meet your expectations.
---