Mt. Vernon
Illinois Traffic Ticket Attorneys
---
Olson & Reeves, Attorneys at Law
http://www.mtvernonlaw.com
Southern Illinois Traffic Lawyers handling traffic tickets across the State.
We always offer 100% Free Ticket Reviews and Affordable Fixed-Flat Fees.
Area of Practice :
Traffic Tickets & Speeding Tickets
DUI Charges
Car Accidents
We Have Successfully Handled over 1,000 tickets in Southern Illinois!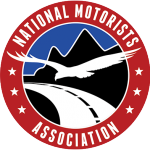 NMA MEMBER
Contact Us Today!
---
Areas of Representation in Illinois:
Carbondale
Centralia
Fayette County
Marion
Massac County
Mt. Vernon
Pulaski County
---
Fees are negotiated between you and the attorney. NMA cannot guarantee that the lawyer you choose will meet your expectations.
---