Illinois
Illinois Traffic Ticket Attorneys
---
Harvey L. Walner & Associates, Ltd.
https://www.walnerlaw.com/
Personal injuries are harm caused to any individual, whether it is physical or emotional. This can include broken bones and catastrophic injuries, a burn injury, damage to your property or your reputation, and the resulting consequences. At Harvey L. Walner & Associates, Ltd., our talented and compassionate Chicago personal injury lawyers have more than 75 years of experience fighting for the rights of personal injury victims.
Contact Experienced Chicago Personal Injury Lawyers
Our personal injury attorneys will work with you on an individual basis. Listening closely to your concerns and paying attention to the ways in which your accident has impacted every area of your life, we will do whatever it takes to help ensure you are provided with compensation for all of your damages.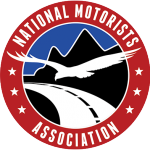 NMA MEMBER
Contact Us Today!
---
Areas of Representation in Illinois:
Chicago
Cook County
Illinois
---
Fees are negotiated between you and the attorney. NMA cannot guarantee that the lawyer you choose will meet your expectations.
---