Chesteton
Illinois Traffic Ticket Attorneys
---
McCready Garcia & Leet, P.C.
https://www.mccreadylaw.com/
Personal Injury Attorneys
Our Job is to help the victims of personal injury. We know the emotional, physical, and financial hardships that an accident can bring. If you were injured in an accident, McCready Law can help. Don't suffer needlessly; help is Just a phone call away.
Practice Areas:
Bicycle Accident
Bus Accident
Car Accident
Motorcycle Accident
Truck Accident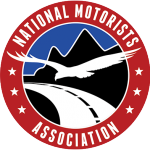 NMA MEMBER
Contact Us Today!
---
Areas of Representation in Illinois:
Chesteton
Chicago
Cicero
Gary
Oak Lawn
Orland Park
Porter County
---
Fees are negotiated between you and the attorney. NMA cannot guarantee that the lawyer you choose will meet your expectations.
---