The Idaho traffic attorneys listed on these pages specialize in Idaho traffic ticket defense, including representation against moving violations, Idaho speeding tickets, DUI/DWI charges, red light camera tickets, speed camera tickets, reckless driving charges, and suspended or revoked driver's licenses. Use the contact information provided with each listing to find the Idaho traffic ticket attorney best suited for your situation.
---
Fees are negotiated between you and the attorney. NMA cannot guarantee that the lawyer you choose will meet your expectations.
---
All Idaho Traffic Attorneys
---
Skaug Law, PC
https://skauglaw.com/
My Promise To You
~ We will offer FREE ANSWERS about your injury case and CLEARLY EXPLAIN your legal options.
~ We will NEVER PRESSURE YOU. The DECISIONS ARE UP TO YOU.
~ We will take NO PAYMENTS UP FRONT and we will take NO FEE UNLESS WE WIN your case.
~ We will not be satisfied until you win FULL COMPENSATION, BENEFITS and JUSTICE for your accident or insurance dispute in Boise, Nampa and the surrounding areas.
Bruce D. Skaug
Personal Injury Lawyer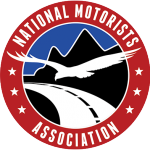 NMA MEMBER
Contact Us Today!
---
Areas of Representation in Idaho:
Ada County
Boise
Caldwell
Canyon County
Hidden Springs
Meridian
Nampa
---