St. Simons Island
Georgia Traffic Ticket Attorneys
---
Shiver Hamilton
https://shiverhamilton.com/
Suffering a personal injury is never easy, but when the injury was the result of another's negligence, then it becomes especially hard to accept.
High medical bills, time lost from work, a diminished ability to accomplish daily activities, and emotional anguish are just some of the common effects suffered as a result a personal injury. Fortunately, there may be help available.
An experienced Atlanta personal injury lawyer could evaluate your situation and determine whether you may be able to receive compensation that could cover the added expenses and difficulties caused by the injury, leaving you free to focus on recovery.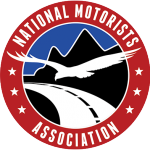 NMA MEMBER
Contact Us Today!
---
Areas of Representation in Georgia:
Alpharetta
Atlanta
Fulton County
Savannah
St. Simons Island
---
Fees are negotiated between you and the attorney. NMA cannot guarantee that the lawyer you choose will meet your expectations.
---