Scottdale
Georgia Traffic Ticket Attorneys
---
770-GOOD-LAW, Law Office of Hung (Alex) Q. Nguyen and Associates, LLC
https://770goodlaw.com/
WHY CHOOSE 770-GOOD-LAW?
Dealing with a personal injury is never an easy task. Whether the incident resulted from an accident or an intentional act of violence, perpetrators are responsible for the consequences of their actions. Oftentimes, this includes providing compensation to people injured due to their recklessness, which can include payments for medical bills, lost wages, mental anguish, and more.
A Norcross personal injury lawyer may be able to help you with your claim by devising a strategy tailored to your unique case. Call today to schedule an initial consultation and learn more about our guarantee that you will receive more money from a settlement than just funds to cover attorney and medical fees for your pain and suffering.
OUR CORE VALUES ARE:
1 ~ WE ONLY DO PERSONAL INJURY CLAIMS
2 ~ WE TREAT OUR CLIENTS LIKE FAMILY
3 ~ WE DO WHAT WE SAY WE WILL DO
4 ~ WE PRACTICE OPEN & HONEST COMMUNICATION
5 ~ WE INVEST IN CONTINUOUS IMPROVEMENTS
6 ~ WE ARE NOT GREEDY
7 ~ ABOVE ALL ELSE, WE CARE & SUPPORT EACH OTHER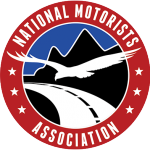 NMA MEMBER
Contact Us Today!
---
Areas of Representation in Georgia:
Atlanta
Decatur
Dekalb County
Gwinnett County
Lawrenceville
Norcross
Sandy Springs
Scottdale
Snellville
Tucker
---
Fees are negotiated between you and the attorney. NMA cannot guarantee that the lawyer you choose will meet your expectations.
---