Rome
Georgia Traffic Ticket Attorneys
---
The Parian Injury Law Firm, LLC
https://westgalawyer.com/
The Parian Law Firm, LLC is a personal injury law firm offering a unique approach to representing clients who have suffered personal injuries due to the negligence of another person or company.
We want to improve your life to restore the balance that was disrupted by the injuries caused by the negligence or recklessness of others. While we cannot make injuries or loss disappear, we can provide some stability to you by ensuring you that you have an all-star, nationally known team of lawyers on your side.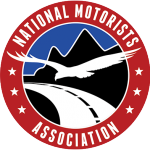 NMA MEMBER
Contact Us Today!
---
Areas of Representation in Georgia:
Anniston
Birmingham
Bremen
Clayton County
Columbus
Dallas
Douglasville
Griffin
Henry County
LaGrange
Newnan
Phenix City
Rome
Talladega
University of West Georgia
Villa Rica
---
Fees are negotiated between you and the attorney. NMA cannot guarantee that the lawyer you choose will meet your expectations.
---