Gwinnett County
Georgia Traffic Ticket Attorneys
---
Warshauer Law Group
http://www.warlawgroup.com/
PROTECTING FAMILIES. DEMANDING JUSTICE. GETTING RESULTS.
When severe injuries leave you devastated, Warshauer Law Group is there to help you pick up the pieces and move forward to a brighter future. For more than 20 years, the Atlanta personal injury lawyers with our firm has represented clients seriously injured in a wide variety of accidents, from medical malpractice to catastrophic accidents.
Our dedicated Atlanta personal injury team has recovered tens of millions of dollars on behalf of our clients throughout Georgia, and even Tennessee and Alabama.
Throughout the course of your case, you can expect a direct line of communication to our team of Atlanta personal injury attorneys. We take calls after hours and don't make you go through five or six other people before you are able to speak directly to an attorney. At Warshauer Law Group, you are truly the priority, and we fight to obtain real results on your behalf. En Español.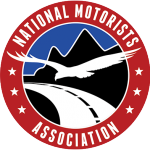 NMA MEMBER
Contact Us Today!
---
Areas of Representation in Georgia:
Albany
Alpharetta
Atlanta
Chatham County
Clarkston
Fulton
Gwinnett County
Hapeville
Vinings
---
Pak and McRae Law
https://pakandmcraelaw.com/atlanta-traffic-lawyer/
Our traffic lawyers at Pak and McRae Law have been handling traffic cases in Georgia for over a decade. We do cases in Atlanta Municipal Court, Dekalb County, and throughout the Atlanta metro. We also take cases in select locations around Georgia. Let our attorneys handle your traffic ticket case so you will have peace of mind knowing your case is handled by an expert.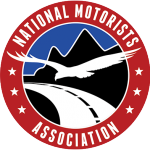 NMA MEMBER
Contact Us Today!
---
Areas of Representation in Georgia:
Atlanta
Clayton County
Cobb County
Dekalb County
Fulton County
Gwinnett County
Savannah
---
Hawkins Spizman Fortas
https://www.hsflawfirm.com
In personal injury and auto accident cases, HSF Trial Attorneys are dedicated to helping those who have been injured by someone else's actions in Atlanta recover full compensation. We represent only the victims; never the insurance company. You don't pay a dime unless we win. That way, you can focus on getting well, not on paying legal fees. Whether you've been in a car accident, suffered a brain injury or otherwise have been hurt by someone else's negligence, our firm has the expertise and experience you can trust
If you have a DUI charge or other criminal case, we have a proven track record of winning cases and obtaining favorable outcomes for our clients. Where most lawyers will just plead you guilty, we will fight to protect your record, save your driver's license, and keep you out of jail.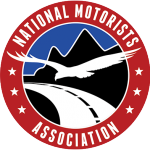 NMA MEMBER
Contact Us Today!
---
Areas of Representation in Georgia:
Acworth
Alpharetta
Athens Clarke County
Atlanta
Austell
Barrow County
Bartow County
Brookhaven
Canton
Chamblee
Cherokee County
Clayton County
Cobb County
College Park
Coweta County
Cumming
Dekalb County
Douglas County
Duluth
Dunwoody
Forest Park
Forsyth
Forsyth County
Fulton County
Gwinnett County
Henry County
Holly Springs
Johns Creek
Kennesaw
Lake City
Lawrenceville
Lilburn
Marietta
McDonough
Morrow
Pine Lake
Powder Springs
Riverdale
Roswell
Sandy Springs
Smyrna
Snellville
Stockbridge
Stone Mountain
Sugar Hill
Suwanee
Woodstock
---
The Champion Firm, P.C.
https://www.thechampionfirm.com/
Contact Us Today!
---
Areas of Representation in Georgia:
Atlanta
Clayton County
Cobb County
Dekalb County
Fulton County
Gwinnett County
Marietta
---
Georgia Traffic Lawyers - Attorney Mike Hawkins
http://www.GeorgiaTrafficTicket.net
FAST, FREE, TRAFFIC LAWYER CONSULTATION, 24/7! Fight your ticket to reduce fines and prevent insurance increases and points, with help from experienced GA Traffic Lawyer Mike Hawkins!
Defense for Traffic Tickets, Speeding Tickets including Georgia Super Speeder, DUI/DWI Tickets, Radar Speeding Tickets, Laser Speeding Tickets, CDL Violations, Driving With No Insurance, Expired Registration and more.
Contact Us Today!
---
Areas of Representation in Georgia:
Camden County
Cobb County
Dekalb County
Fulton County
Gwinnett County
Tift County
Turner County
---
770-GOOD-LAW, Law Office of Hung (Alex) Q. Nguyen and Associates, LLC
https://770goodlaw.com/
WHY CHOOSE 770-GOOD-LAW?
Dealing with a personal injury is never an easy task. Whether the incident resulted from an accident or an intentional act of violence, perpetrators are responsible for the consequences of their actions. Oftentimes, this includes providing compensation to people injured due to their recklessness, which can include payments for medical bills, lost wages, mental anguish, and more.
A Norcross personal injury lawyer may be able to help you with your claim by devising a strategy tailored to your unique case. Call today to schedule an initial consultation and learn more about our guarantee that you will receive more money from a settlement than just funds to cover attorney and medical fees for your pain and suffering.
OUR CORE VALUES ARE:
1 ~ WE ONLY DO PERSONAL INJURY CLAIMS
2 ~ WE TREAT OUR CLIENTS LIKE FAMILY
3 ~ WE DO WHAT WE SAY WE WILL DO
4 ~ WE PRACTICE OPEN & HONEST COMMUNICATION
5 ~ WE INVEST IN CONTINUOUS IMPROVEMENTS
6 ~ WE ARE NOT GREEDY
7 ~ ABOVE ALL ELSE, WE CARE & SUPPORT EACH OTHER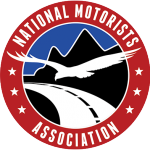 NMA MEMBER
Contact Us Today!
---
Areas of Representation in Georgia:
Atlanta
Decatur
Dekalb County
Gwinnett County
Lawrenceville
Norcross
Sandy Springs
Scottdale
Snellville
Tucker
---
Scott A. Pryor, Attorney at Law, LLC
http://www.scottpryorlaw.net/
Scott Pryor Law is a firm that fights for you, your family, friends and loved ones.
Our initial focus is to:
~ Identify each physical, mental, emotional and financial need that you have.
~ Create a custom plan of action so that we can address each of these needs.
~ Ensure that you get the appropriate medical treatment so that you can heal.
~ Fight for just compensation for you or your loved ones.
We fight for you even if you do not have health insurance or the ability to pay out-of-pocket for medical or other specialized treatment. We can help. You do not pay us out-of-pocket and we only get paid if we win!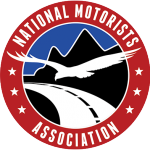 NMA MEMBER
Contact Us Today!
---
Areas of Representation in Georgia:
Arbor Trace
Dacula
Duluth
Grayson
Graystone
Gwinnett County
Lawrenceville
Lilburn
Mountain Park
Norcross
Peachtree Corners
Snellville
Sugar Hill
Suwanee
Whitlock Farms
Willow Wind
Woodhaven Downs
---
McIlhinney Law Group
https://www.georgia-traffic-ticket.com/
Strong Defense ! Low fees! No points! No court appearance!
FAST & FREE CONSULTATION! Speak directly with Attorney Sean who will handle your Traffic Ticket or Personal Injury case!
Top Attorney in GA for Speeding, Reeckless, Hit & Run, DUI, Suspended License, No Insurance & Accident cases
24 yrs experience representing clients including Out of State drivers, Under 21 drivers & CDL drivers!
Case GOALS are always: (1) NO POINTS; (2) NO COURT APPEARANCE; (3) NO INSURANCE INCREASE!
Attorney Sean's cell # is 404-932-3099. You can call or text him directly!
Actual Unsolicited Client Testimonial - "I had an excellent experience hiring Sean . When I first consulted him, he laid everything out clearly and answered all my questions. His communication was very thorough, as he sent me an email recapping our convo and next steps. He saved my license and a ton of money on court fines. Not only was he professional but also very personable when we met at court. I highly recommend hiring Sean!"
Katie 2/4/20
Contact Us Today!
---
Areas of Representation in Georgia:
Adel
Alpharetta
Ashburn
Atlanta
Banks County
Braselton
Brookhaven
Bryan County
Butts
Byron
Camden
Carnesville
Cecil
Chamblee
Cobb
Cobb County
Cook
Cook County
Crisp County
Darien
Dekalb
Dekalb County
Duluth
Dunwoody
Forsyth
Franklin County
Fulton
Fulton County
Georgia
Glynn County
Gwinnett
Gwinnett County
Jackson County
Johns Creek
Kingsland
Laurens County
Lawrenceville
Lenox
Lowndes County
Marietta
McIntosh County
Monroe County
Norcross
Peach County
Roswell
Smyrna
Sparks
Statewide
Suwanee
Taliaferro County
Tift
Tift County
Tifton
Treutlen County
Turner
Turner County
Woodstock
Worth County
---
Fees are negotiated between you and the attorney. NMA cannot guarantee that the lawyer you choose will meet your expectations.
---