Cobb County
Georgia Traffic Ticket Attorneys
---
McIlhinney Law Group
https://www.georgia-traffic-ticket.com/
Strong Defense ! Low fees! No points! No court appearance!
FAST & FREE CONSULTATION! Speak directly with Attorney Sean who will handle your Traffic Ticket or Personal Injury case!
Top Attorney in GA for Speeding, Reeckless, Hit & Run, DUI, Suspended License, No Insurance & Accident cases
24 yrs experience representing clients including Out of State drivers, Under 21 drivers & CDL drivers!
Case GOALS are always: (1) NO POINTS; (2) NO COURT APPEARANCE; (3) NO INSURANCE INCREASE!
Attorney Sean's cell # is 404-932-3099. You can call or text him directly!
Actual Unsolicited Client Testimonial - "I had an excellent experience hiring Sean . When I first consulted him, he laid everything out clearly and answered all my questions. His communication was very thorough, as he sent me an email recapping our convo and next steps. He saved my license and a ton of money on court fines. Not only was he professional but also very personable when we met at court. I highly recommend hiring Sean!"
Katie 2/4/20
Contact Us Today!
---
Areas of Representation in Georgia:
Adel
Alpharetta
Ashburn
Atlanta
Banks County
Braselton
Brookhaven
Bryan County
Butts
Byron
Camden
Carnesville
Cecil
Chamblee
Cobb
Cobb County
Cook
Cook County
Crisp County
Darien
Dekalb
Dekalb County
Duluth
Dunwoody
Forsyth
Franklin County
Fulton
Fulton County
Georgia
Glynn County
Gwinnett
Gwinnett County
Jackson County
Johns Creek
Kingsland
Laurens County
Lawrenceville
Lenox
Lowndes County
Marietta
McIntosh County
Monroe County
Norcross
Peach County
Roswell
Smyrna
Sparks
Statewide
Suwanee
Taliaferro County
Tift
Tift County
Tifton
Treutlen County
Turner
Turner County
Woodstock
Worth County
---
The Champion Firm, P.C.
https://www.thechampionfirm.com/
Contact Us Today!
---
Areas of Representation in Georgia:
Atlanta
Clayton County
Cobb County
Dekalb County
Fulton County
Gwinnett County
Marietta
---
The Ticket Clinic, A Law Firm
http://www.theticketclinic.com
Area of Practice:
General Traffic Tickets, General Speeding Tickets, Radar Tickets, Laser Tickets, VASCAR Tickets, DWI/DUI/OWI Tickets, Red Light Camera Tickets.
Don't Pay That Ticket!
Call The Ticket Clinic, A Law Firm at 1-800-CITATION!
The Ticket Clinic, Nationwide Traffic ticket defense, with local attorney affiliates across the country. We may be able to help you. Click on www.theticketclinic.com, or call 1-800-Citation for more information.
Additional contact: [email protected]
Corporate Headquarters: West Palm Beach, FL
Ted L Hollander, Managing Partner
The Ticket Clinic, a law firm was established in 1987. We have handled thousands of traffic ticket cases throughout the United States, with our affiliate attorneys. But don't take our work for it, here's what some of our client have to say:
Client Testimonials:
"They beat my speeding tickets, they beat my red light tickets, they beat my friend's reckless driving tickets" - Marty W.
"I live in N.Y. and just got the letter in the mail, all dismissed, no court costs, no points...Wow! The best service ever." - Christopher B.
"I want to thank you...for getting my license back. I thought I'd have to wait for 5 years before that day came. It means so much to me. Outstanding job!" - Rachel M.
"This is the second time I've used your firm and in both cases success! You now have a walking billboard in the Tampa Bay area for The Ticket Clinic. Thank you! You folks are unbelievable!" - Donald D.
"Thanks Ticket Clinic for getting my case dismissed. You guys rock!" - Heidi W.
Contact Us Today!
---
Areas of Representation in Georgia:
Athens
Atlanta
Augusta
Camden County
Cobb County
Columbus
Dekalb County
Fulton County
Lowndes County
Macon
Savannah
Statewide
Tift County
---
Hawkins Spizman Fortas
https://www.hsflawfirm.com
In personal injury and auto accident cases, HSF Trial Attorneys are dedicated to helping those who have been injured by someone else's actions in Atlanta recover full compensation. We represent only the victims; never the insurance company. You don't pay a dime unless we win. That way, you can focus on getting well, not on paying legal fees. Whether you've been in a car accident, suffered a brain injury or otherwise have been hurt by someone else's negligence, our firm has the expertise and experience you can trust
If you have a DUI charge or other criminal case, we have a proven track record of winning cases and obtaining favorable outcomes for our clients. Where most lawyers will just plead you guilty, we will fight to protect your record, save your driver's license, and keep you out of jail.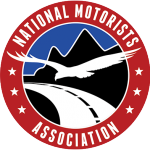 NMA MEMBER
Contact Us Today!
---
Areas of Representation in Georgia:
Acworth
Alpharetta
Athens Clarke County
Atlanta
Austell
Barrow County
Bartow County
Brookhaven
Canton
Chamblee
Cherokee County
Clayton County
Cobb County
College Park
Coweta County
Cumming
Dekalb County
Douglas County
Duluth
Dunwoody
Forest Park
Forsyth
Forsyth County
Fulton County
Gwinnett County
Henry County
Holly Springs
Johns Creek
Kennesaw
Lake City
Lawrenceville
Lilburn
Marietta
McDonough
Morrow
Pine Lake
Powder Springs
Riverdale
Roswell
Sandy Springs
Smyrna
Snellville
Stockbridge
Stone Mountain
Sugar Hill
Suwanee
Woodstock
---
Georgia Traffic Lawyers - Attorney Mike Hawkins
http://www.GeorgiaTrafficTicket.net
FAST, FREE, TRAFFIC LAWYER CONSULTATION, 24/7! Fight your ticket to reduce fines and prevent insurance increases and points, with help from experienced GA Traffic Lawyer Mike Hawkins!
Defense for Traffic Tickets, Speeding Tickets including Georgia Super Speeder, DUI/DWI Tickets, Radar Speeding Tickets, Laser Speeding Tickets, CDL Violations, Driving With No Insurance, Expired Registration and more.
Contact Us Today!
---
Areas of Representation in Georgia:
Camden County
Cobb County
Dekalb County
Fulton County
Gwinnett County
Tift County
Turner County
---
Pak and McRae Law
https://pakandmcraelaw.com/atlanta-traffic-lawyer/
Our traffic lawyers at Pak and McRae Law have been handling traffic cases in Georgia for over a decade. We do cases in Atlanta Municipal Court, Dekalb County, and throughout the Atlanta metro. We also take cases in select locations around Georgia. Let our attorneys handle your traffic ticket case so you will have peace of mind knowing your case is handled by an expert.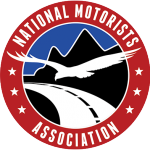 NMA MEMBER
Contact Us Today!
---
Areas of Representation in Georgia:
Atlanta
Clayton County
Cobb County
Dekalb County
Fulton County
Gwinnett County
Savannah
---
Fees are negotiated between you and the attorney. NMA cannot guarantee that the lawyer you choose will meet your expectations.
---