Palm Beach County
Florida Traffic Ticket Attorneys
---
Waring Law
https://www.waringinjury.com/fort-lauderdale-car-accident-lawyer
I founded Waring Law to provide fast and transparent legal help for people in South Florida who need a personal injury attorney. At Waring Law, you speak directly with me, Matthew Waring, from your first call. You never speak with call centers.
I have years of experience in representing people who have been injured in car accidents and I have recovered millions of dollars for car accident injury victims.
Contact Us Today!
---
Areas of Representation in Florida:
Boca Raton
Broward County
Deerfield Beach
Fort Lauderdale
Palm Beach County
---
Musca Law
http://www.muscalaw.com
Area of Practice:
General Traffic Tickets, General Speeding Tickets, Radar Tickets, Laser Tickets, VASCAR Tickets, DWI/DUI/OWI Tickets, Red Light Camera Tickets.
Whether you are charged with speeding or a more serious traffic offense such as DUI, vehicular homicide, manslaughter, hit and run, or leaving the scene of an accident, our experienced defense team at Musca Law can provide you with the aggressive criminal defense you need.
We are available 24/7 at 1800-MuscaLaw (1-800 687-2252)
Contact Us Today!
---
Areas of Representation in Florida:
Alachua
Alachua County
Baker
Baker County
Bay
Bay County
Bradenton
Bradford
Bradford County
Brandon
Brevard
Brevard County
Brooksville
Broward
Broward County
Bushnell
Calhoun
Calhoun County
Charlotte
Charlotte County
Citrus
Citrus County
Clay
Clay County
Clearwater
Collier
Collier County
Columbia
Columbia County
Dade City
Dade County
Daytona Area
Desoto
Dixie
Duval
Duval County
Escambia
Flagler
Flagler County
Florida Keys
Fort Lauderdale
Fort Myers
Franklin
Gadsden
Gainesville
Gilchrist
Glades
Glades County
Gulf
Gulf County
Hamilton
Hardee
Hendry
Hernando
Hernando County
Highlands
Hillsborough
Hillsborough County
Holmes
Holmes County
Indian River
Indian River County
Inverness
Jackson
Jackson County
Jacksonville
Jefferson
Key West
Lafayette
Lake
Lake County
Largo
Lee
Lee County
Leon
Levy
Levy County
Liberty
Madison
Madison County
Manatee
Manatee County
Marion
Marion County
Martin
Martin County
Miami
Miami-Dade
Miami-Dade County
Monroe
Monroe County
Naples
Nassau
Nassua County
New Port Richey
New Tampa
Ocala
Okaloosa
Okeechobee
Okeechobee County
Orange
Orange County
Orlando
Osceola
Osceola County
Palm Beach
Palm Beach County
Pasco
Pasco County
Pinellas
Pinellas County
Pinellas Park
Polk
Polk County
Putman
Putnam County
Saint Petersburg
Santa Rosa
Sarasota
Sarasota County
Seminole
Seminole County
Spring Hill
St. Johns
St. Johns County
St. Lucie
St. Lucie County
St. Petersburg
Statewide
Sumter
Sumter County
Suwannee
Suwannee County
Tallahassee
Tampa
Tavares
Taylor
The Villages
Union
Union County
Venice
Volusia
Volusia County
Walkulla
Walton
Washington
Washington County
West Palm Beach
---
Domnick, Cunningham & Whalen
http://www.dcwlaw.com/
Florida's roadways can be a dangerous place to be. If you have been injured in an accident in South Florida, whether involving a car, tractor-trailer, bicycle, motorcycle, or truck, you need talented and experienced attorneys. Comprising one of the largest boutique litigation firms in the area, Domnick, Cunningham & Whalen's attorneys collectively have over 100 years of experience.
Among other personal injury cases, the firm handles the following types of cases:
Car accidents
Trucking accidents
Motorcycle accidents
Boating accidents
Insurance bad faith litigation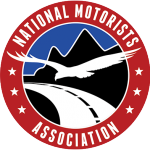 NMA MEMBER
Contact Us Today!
---
Areas of Representation in Florida:
Boca Raton
Boynton Beach
Deerfield Beach
Delray Beach
Florida
Juno Beach
Jupiter
Lake Worth
Palm Beach County
Palm Beach Gardens
Port St Lucie
Stuart
West Palm Beach
---
Leifert & Leifert
https://www.leifertlaw.com/
There are a number of automobile-related criminal charges that motorists may encounter in Florida. Charges ranging from traffic tickets to DUIs can lead to fines, points on your license, license suspension, and potential jail time. Whether the penalties you are facing are inconvenient or life-altering, hiring an experienced criminal lawyer is a crucial step to take in protecting your future. The attorneys at The Law Offices of Leifert & Leifert offer their clients valuable experience as former prosecutors and a passion for aggressive and strategized defense.
The firm handles the following cases and more:
Traffic Charges
Driving Under the Influence (DUI)
Reckless Driving
Vehicular Homicide
Record Sealing and Expungement
Client reviews:
"Everyone claims they have years of experience but his experience was evident during court. His performance was very impressive and there isn't anyone I wouldn't recommend Mr. Leifert to."
"They always keep me informed throughout the process. Down to earth and so easy to talk to."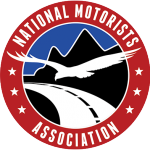 NMA MEMBER
Contact Us Today!
---
Areas of Representation in Florida:
Boca Raton
Broward County
Delray Beach
Florida
Fort Lauderdale
Palm Beach County
Palm Beach Gardens
Plantation
Wellington
West Palm Beach
---
Fees are negotiated between you and the attorney. NMA cannot guarantee that the lawyer you choose will meet your expectations.
---