Miami Beach
Florida Traffic Ticket Attorneys
---
Boris Lavent, Miami Personal Injury Lawyer
https://www.laventlaw.com
Boris Lavent, Miami Personal Injury Lawyer
Boris Lavent is a Miami personal injury attorney with a proven track record of fighting for his client to make sure they get the money they deserve after an accident. Call Boris today if you've been injured due to someone else's negligence. We offer a free consultation.
Contact Us Today!
---
Areas of Representation in Florida:
Aventura
Broward County
Doral
Fort Lauderdale
Hollywood
Miami Beach
South Florida
---
Ticket Law Center, THE TICKET LAWYERS
http://www.TicketLawyer.com
Fight to WIN your Florida Traffic Ticket with Attorney Albert Quirantes, over 30 years of trying ALL TRAFFIC and CRIMINAL cases in ALL OF FLORIDA. Not a Clinic or a Plea Factory! I treat my client's like FAMILY. NO POINTS OR YOUR MONEY BACK GUARANTEE on all civil traffic infractions. No Court Appearance, I go to Court FOR YOU.
Keep Insurance Rates Low. Check me out and compare me, then CALL ME. I won't let you down. FREE case evaluation, call me at: 306-644-1800
Here's what our clients have to say:
"Slick in Court, Smooth with Judges, Extremely Competent, Nice to his Clients and VERY REASONABLE!" Posted by Michelle --
"Mr. Quirantes is one of the best in his field." Posted by Jorge P., a Speeding Ticket client & attorney himself --
"BEST DUI ATTORNEY IN TOWN!" Posted by J C, a DUI client --
"Great Results My Felony Was Dismissed!" Posted by Michael M., a Criminal Defense client
Contact Us Today!
---
Areas of Representation in Florida:
All of Florida
Brickell
Broward County
Collier County
Miami Beach
Miami-Dade County
Monroe County
---
The Law Offices of Prosper Shaked
http://www.prosperlaw.com
We are a full-service personal injury law firm with a proven track record successfully recovering for individuals involved in Uber, Lyft, Semi-Truck, SUV and Motorcycle collisions throughout the State of Florida. Call for a free and confidential consultation.
Testimonials:
"5 stars is too little to describe my satisfaction on the service Prosper provided me during the almost 2 years he has been helping me..."
"I've never had someone respond to emails or anything so fast. I am greatly appreciative on how Prosper handled my case. I must say he IS THE BEST! hands down would recommend him to anyone..."
"If you are looking for an attorney that will deliver positive results, Prosper Shaked is the man.."
Contact Us Today!
---
Areas of Representation in Florida:
Coral Gables
Doral
Hialeah
Homestead
Miami
Miami Beach
North Miami
---
Pita Weber Del Prado
https://www.pwdlawfirm.com/
Preventable accidents strike in Miami and throughout Florida each and every day. No matter how careful you are, there is always the risk that you may be harmed by someone else's carelessness. Never forget that if that happens to you, the law affords you protections to hold responsible parties accountable and to provide redress to help in your recovery. Our Miami personal injury attorneys can help, contact us today.
Thank you so much for everything you have done for both me and my family. All of your hard work definitely paid off and is greatly appreciated. Should anyone be in need of a great lawyer, I will definitely send them your way.
~ N.M.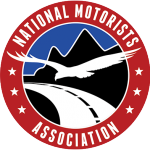 NMA MEMBER
Contact Us Today!
---
Areas of Representation in Florida:
Florida
Miami
Miami Beach
Miami-Dade County
---
Fees are negotiated between you and the attorney. NMA cannot guarantee that the lawyer you choose will meet your expectations.
---