Lutz
Florida Traffic Ticket Attorneys
---
The Palmer Law Firm, P.A.
https://www.palmerinjurylaw.com/
At The Palmer Law Firm, P.A., we believe every individual who has been harmed by medical malpractice deserves access to high-quality legal representation, regardless of their financial ability to hire a lawyer.
We Handle All Types of Personal Injury Incidents
The most common ways in which Americans and Tampa residents are injured include the following:
● Auto Accidents—Traffic collisions kill close to 40,000 Americans every year. These victims are made up of drivers, passengers, pedestrians, bicyclists, and other road users.
● Motorcycle Accidents—Motorcyclists are at a great disadvantage out on the roads, given that they are not encased in a metal roll cage, have no seatbelts, and of course are not protected by front and side airbags. Driver distraction is a leading cause of motorcycle crashes.
● Truck Accidents—Large trucks make up just a small percentage of total traffic on U.S. roadways, yet they are involved in a disproportionate number of crashes. Many of these crashes leave the occupants of passenger vehicles in critical condition.
● Slip and Fall Accidents—Sometimes you cannot laugh off a slip and fall. Falls are one of the leading causes of hospitalization, causing broken limbs, fractured hips, torn ligaments, sprains, strains, contusions, and lacerations.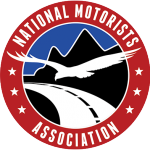 NMA MEMBER
Contact Us Today!
---
Areas of Representation in Florida:
Florida
Lutz
Tampa
Tampa Bay
---
Fees are negotiated between you and the attorney. NMA cannot guarantee that the lawyer you choose will meet your expectations.
---